If you're looking for a way to get the most out of your weed, you need to learn how to decarb it. Decarbing weed is essential if you want to enjoy its full psychoactive effects for your cannabis-infused oil, cannabutter and your edibles. It's a simple process that only takes a few minutes, and it can be done using your home oven. So, if you're ready to start enjoying your weed to the fullest, keep reading for instructions on how to decarb it.
First Things First: What's Decarb or Decarboxylation?
Decarb, or decarboxylation, is how certain cannabinoids such as THC-A and CBD-A in cannabis lose a carboxylic Acid group. This chemical change alters the structure of these compounds and activates their potency and effects.
Decarb involves heating cannabis at a specific temperature for a set amount of time, typically in an oven or another heater. Interestingly, many of the compounds that make up cannabis require decarb to become active; in other words, they need to be decarboxylated to produce the effects commonly associated with marijuana use.
In addition to increasing potency, decarb also improves flavour and odour. Thus, when preparing cannabis for making oil or edibles, it is essential to decarboxylate your material before proceeding fully. Doing so helps to ensure that you get all of the benefits from this powerful plant.
Why Decarb Weed?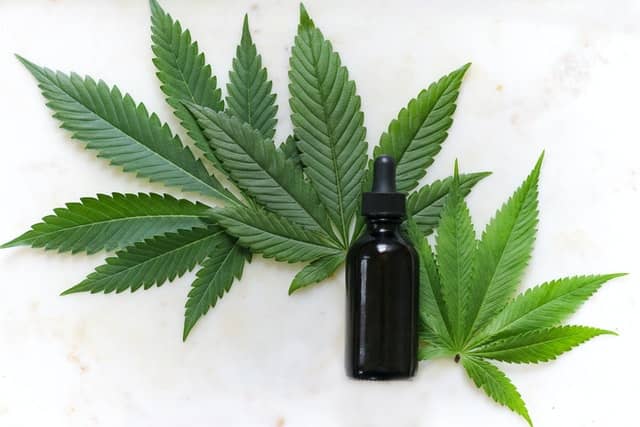 When a cannabis plant is growing or has just been harvested, the cannabinoids contained within the flower trichomes have an extra carboxyl ring (COOH) attached to their molecular chain.
By decarbing your weed, you are removing the carboxyl group from the cannabinoid molecule. This process is what effectively transforms THCA into active THC as well as CBDA into CBD and so on. Thus, it's the perfect way to ensure that you get the most out of your weed.
Decarbing your weed is an essential process if you want to make homemade edibles or any other type of cannabis-infused product. Decarbing essentially helps you to infuse your weed effectively into butters and oils, which is the key to making potent cannabutter and edibles.
A proper decarb gives you a fully activated flower, meaning you can use it as-is for:
Edibles
Tinctures
THC Oils
CBD Oils
Weed Butter
Pain salves
The Chemistry of Decarbing: What Happens During Decarboxylation?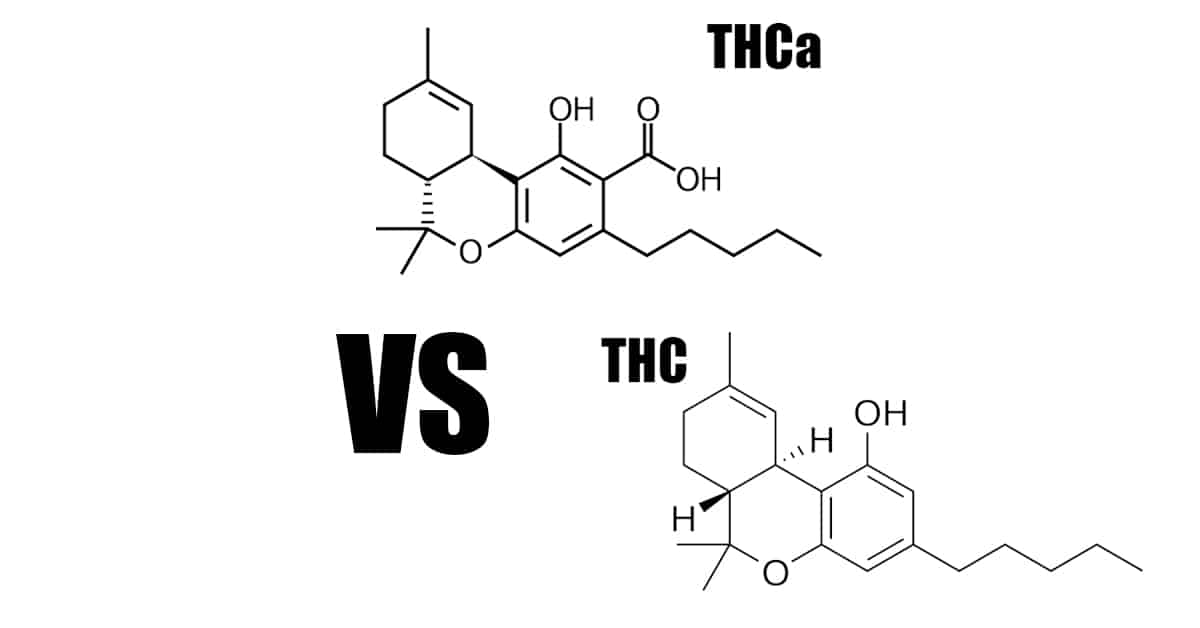 Decarboxylation is a chemical reaction that occurs when cannabis undergoes heat and causes changes to the overall structure of its compounds. A carboxyl group containing one carbon atom and two oxygen atoms during decarboxylation is removed from the plant's cellular structures.
This results in converting cannabinoids like THCA and CBDA into their non-acidic forms THC or CBD. As temperatures increase during this process, the carboxylate group is removed. Scientific research has shown that CBD and other cannabinoids have similar properties to carboxylic acid and are affected by decarboxylation in much the same way.
Overall, decarboxylation plays an important role in altering cannabis' chemical makeup and should be considered both when cooking with cannabis infusions or edibles.
Expert Tips To Decarb Weed
Many people have likely heard the term decarboxylation when it comes to cannabis but may not be entirely sure how to perform this process. Here are a few tips that will allow you to decarb your weed the best way possible.
Decarboxylation Temperature Chart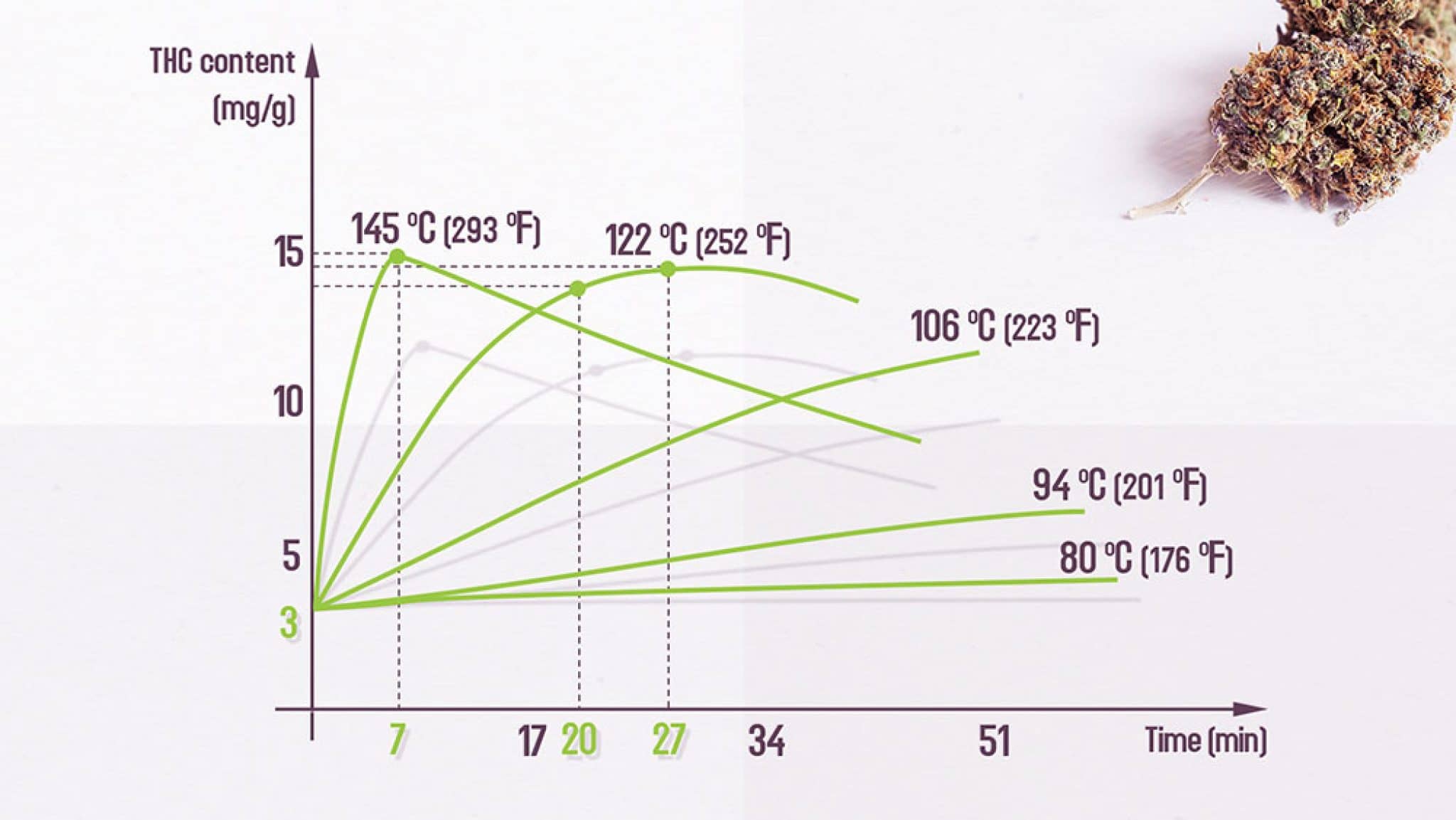 While multiple factors can influence how cannabis is decarboxylated, such as plant material and desired effects, one of the most important is temperature.
Below is a chart illustrating some common decarb temperatures and their corresponding effects:
240 degrees F for 30min – THCA converts into THC
240 degrees F for 40min – CBDA converts into CBD
240 degrees F for 40min – CBGA converts into CBG
Over 300 degrees F – Terpenes begin to burn off
To get the most from your cannabis, it is important to monitor and control the temperature throughout each decarb process carefully.
To do this, you can use a decarboxylation machine specifically designed to control and maintain the desired temperature throughout the process. These handy machines take much of the guesswork out of decarbing and help ensure maximum potency and effects from your cannabis every time.
Alternative Ways Of Cannabis Decarboxylation
There are several different methods for decarboxylating cannabis, each with its pros and cons. One popular method is to do it with low temperature for a long period – often upwards of 4 hours. This slow but steady approach helps prevent degradation of the cannabinoids and ensures maximum potency and effects.
While some people prefer to decarb their weed using a slow cook method, others prefer to use higher temperatures for a quicker reaction. Here are some of the options you have when it comes to decarb your weed.
Use a double-boiler
This is safer because you don't risk burning your weed, terpenes and cannabinoids. Fill the bottom part of the double boiler with water and put your weed in the top part of the double boiler. Let it cook with low heat (around 212 degrees F) for 90-120 minutes for THC and 2-4 hours for CBD. When it's done, you can use the weed however you like.
Go with a Crock-Pot
The slow cooker is another convenient way to decarboxylate cannabis. While it takes somewhat longer than other techniques, it's extremely "set and forget." Many people choose the slow cooker since there is no odour with this method, making it much more discrete.
This safe method uses indirect heat. Fill the Crock-Pot with water and put it on the low setting. Put your weed in a Mason jar then place it in the pot. Let it cook for 4-6 hours, and then take it out of the Crock-Pot to allow it to cool before handling it.
More Recipes for THC & CBD Edibles
Finding a reliable brand for cannabis-infused edibles can be a challenging task. Luckily, there is Bliss Edibles – a trusted source of ...
Frequently Asked Questions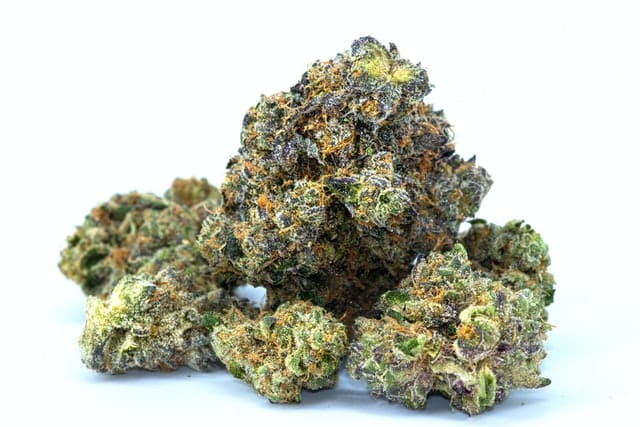 Decarboxylate Weed to Infuse Oil & Edibles
To activate CBD and THC, you must first heat your cannabis flowers, this process is called decarboxylation. It converts THCA and CBDA into THC and CBD by releasing carbon dioxide. Here is a short recipe about how to decarboxylate your favourite cannabis strain and use it to for cannabis infused oil, weed butter and THC Gummies
Equipment
1 Baking Sheet

1 Glass Baking Dish
Ingredients
1

oz

Dried Cannabis Flowers
Instructions
To perform this simple process, you first need to preheat your oven to 250°F.

Next, you can either rip the buds into small pieces or grind them, depending on your preferences. Take the amount you need for your recipe, 1oz, 1/2 oz...

Then, you will need to line a baking sheet or glass baking dish with parchment paper and incorporate your cannabis. Make sure the flowers are displayed in an even layer (you do not want clumps or mounds)

Finally, you will need to decarboxylate the cannabis on the prepared baking sheet at 250°F for 25-30 minutes.

Once this step is complete, you can cover the baking sheet for 5min and allow it to cool down before transferring the cooled cannabis into an air-tight glass container.

You should store this container in a cool place and use it within 3-6 months for optimal potency and effects.
Notes
It's very important to not let the flower get too hot or it will burn and all of the medicinal oil in the trichomes will evaporate.
It is important to note that CBDA takes longer to convert into CBD than THC does fully, so you may wish to leave your CBD flowers 40min for best results.
Get Your Cannabis-Infused Oil Today
Decarb your weed at home is the first step of making your cannabis-infused products at home. However, it is hard to evaluate the potency of it. If you don't want to risk under or overdose of marijuana we suggest that you buy already made cannabis-infused oil or activated concentrates directly such as THC distillate or CBD Isolate.
We provide high-quality
1000mg THC tinctures
made from the best
THC Distillate
available in Canada with over 90% THC content. Each bottle has 30ml of THC oil,
33.3 mg of THC per full dropper
. THC Tinctures are helpful with mood, pain, insomnia, depression, anxiety, nausea and much more. Tinctures can be especially helpful for those who cannot smoke due as this product is applied topically or ingested. Dosing will depend on each person's tolerance and the way their body reacts to THC so it is best to start with one drop and wait for one to two hours for full effects. Place the drops under your tongue or in foods or beverages. Check out our
edible dosage chart
if you are not sure about the THC amount you need.
Ingredients:
Organic MCT Oil, 90+% Premium Extracted THC, Natural terpenes.
Final Thoughts
Decarbing weed is the process of turning Cannabinoids into their active form THC/CBD by heating. Tetrahydrocannabinol is the main active ingredient in cannabis. The decarbing process makes weed ready to be used in a variety of infused products such as cannabis oils, weed butter, Tinctures, Edibles etc…
There are a few different methods of decarbing weed, all of which can be done at home. You can heat your weed on the stove, use a double-boiler, or go with a Crock-Pot. No matter which method you choose, make sure that you monitor your weed closely so that it doesn't burn or get too hot.
If the process of decarbing your weed and infusing it seems overwhelming to you, you can always buy THC/CBD Oil Tinctures in Canada from BC Weed Edible, we are one of the best online dispensaries in Canada providing high-quality cannabis edibles. From gummies, chocolates, brownies and tinctures we carry everything you need from 10mg up to 1000mg THC and CBD.
If you have any other questions about decarbing weed or would like some advice on choosing an appropriate recipe, be sure to leave a comment below. We'd love to hear from you!