Do you love weed and cookies? Of course, you do. Who doesn't? Well, have we got a treat for you! Today, we will share with you our favourite weed cookies recipe. We are using almost the same for the THC Cookies we sell at BC Weed Edible.
In this recipe, we will give you different alternatives when it comes to infuse cannabis to the dough. That will allow you to find the simplest way for you and the one that fits your needs best. We will also answer all your questions related to Weed Cookies, so you can enjoy them in a responsible manner.
These cookies are delicious, but they're also packed full of cannabinoids that will help get you high as a kite. So what are you waiting for? Start baking!
Reason You Will Love This Recipe!
Our weed cookie recipe is:
Delicious: These cookies are sure to please even the pickiest of eaters. They're soft, chewy, and packed full of flavour.
Easy to make: This recipe is easy to follow and doesn't require fancy ingredients or equipment.
Perfect for sharing: This recipe makes enough for a large group, whether you're throwing a party or want to share your cookies with friends.
Different options to infuse Cookies with Cannabis: we offer different ways to infuse your cookies including, DIY Cannabutter or Cannabis oil, THC Tinctures or even THC Distillate. You can choose what is most convenient for you.
Ingredients That You Will Need Along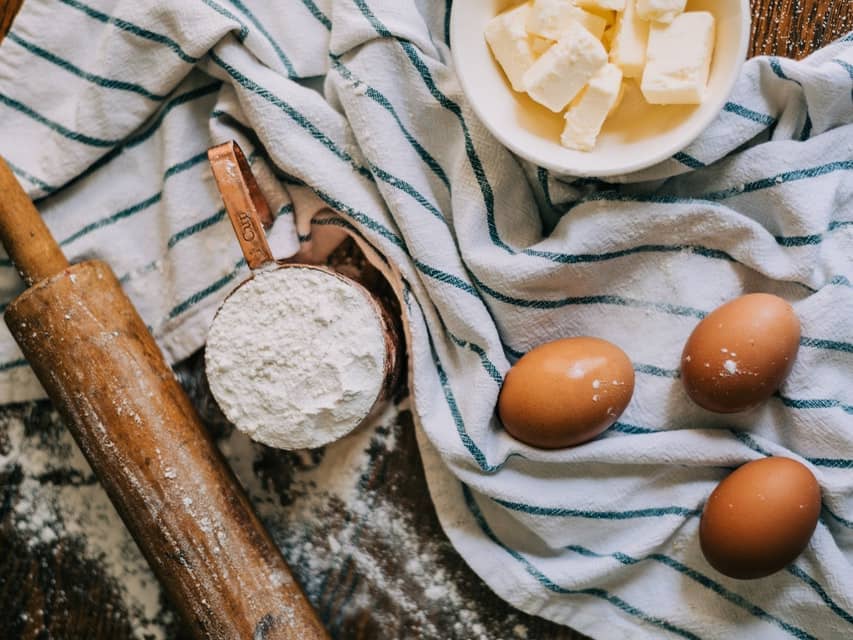 1¼ cups all-purpose flour mixture: Use any White, All-purpose flour
½ teaspoon baking powder: The soda used in this is different from baking soda
½ teaspoon salt: Any home available salt is okay.
½ cup cannabutter: Use Cannabutter (melted butter/ unsalted butter) for an extremely high and delicious taste for your chocolate cookie recipe! You can also use cannabis-infused coconut oil, THC Tinctures, THC Distillate for this cannabis cookie recipe.
¾ cup granulated sugar: Brown sugar, white, or any sugar can be used!
1 egg: Makes the cookie dough consistent.
½ teaspoon vanilla extract: It will add more taste and value to your cookie
1 cup optional toppings: dark chocolate chips, M&Ms, maple syrup, and some other healthy ingredients are encouraged!
Step-By-Step Cannabis Cookie Instructions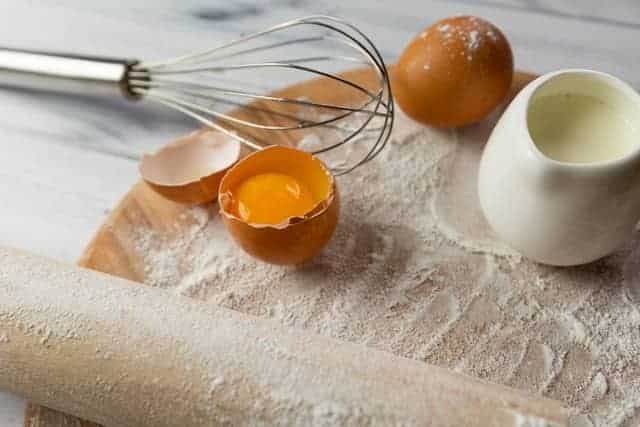 Step 1 – Preheat the oven to 310°F. Set aside two cookie sheets that have been lined with parchment paper. A greased baking sheet may also be used instead of parchment paper.
Step 2 – Whisk the dry ingredients: flour, baking soda, and salt in a large mixing bowl. Set this aside.
Step 3 – With a hand mixer, beat the butter and sugar in a large bowl until light and fluffy for 2-3 minutes. If you want to make the cannabutter, you need to decarb your weed and use it. You can also replace cannabutter with any other type DIY cannabis-infused oil. You can even infuse THC Distillate into oil if you need. (more on that on the Alternatives to the Typical Cannabis Infusion)
Step 4 -Combine the egg and vanilla in the creamed butter bowl. The components are beaten, the dry ingredients are sifted in, the ingredients are beaten again, and the chocolate chips are folded in.
Step 5 – Using the mixer, beat well and gently stir. You can also use the electric mixer or a stand mixer.
Step 6 – Gradually add the dry ingredients to the wet while mixing.
Step 7 – Stir until all materials are completely combined and a dough has formed.
Step 9 – When the dough has formed, add chocolate chips.
Step 9 – Place 85gr dough ball evenly 2″ apart on the reserved baking sheets.
Step 10 – Bake for 17 minutes, or until they are golden brown throughout or fudgy the way you like them.
Step 11 – Allow the cookies to cool for 1-2 minutes on the baking sheet before removing them and transferring these cannabis cookies to a separate bowl.
Step 12 – Enjoy; your chocolate chip weed cookies are now there!
Step13 – Serve these baked goods to your guests in a small bowl, making it an extra happy holiday!
Storage Instructions For Weed Cookies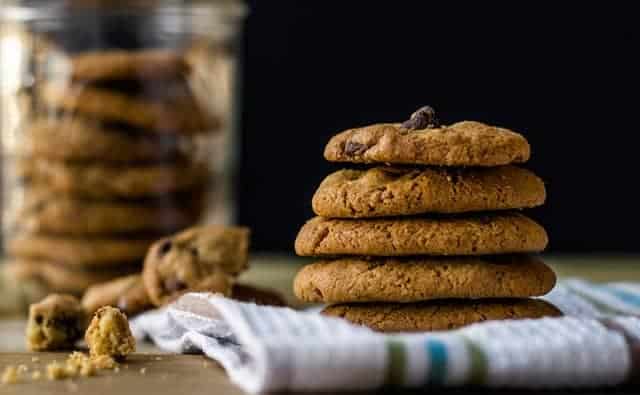 The best way to store your weed cookies is in an airtight container in the fridge. They will last for 1 week this way. After that, they won't get you sick but the texture will change and won't be as good as when it was fresh. If you want the cookies to keep the same texture for a longer period of time you can always add a slice of bread into your container, it will keep your weed cookies fresh and moist.
If you don't think you will be able to eat your Weed cookies before 7 days, don't spoil them and freeze them! You can also freeze your cookies for up to 6 months. Just make sure to let them unfreeze before you eat them.
Alternatives to the Typical Cannabis Infusion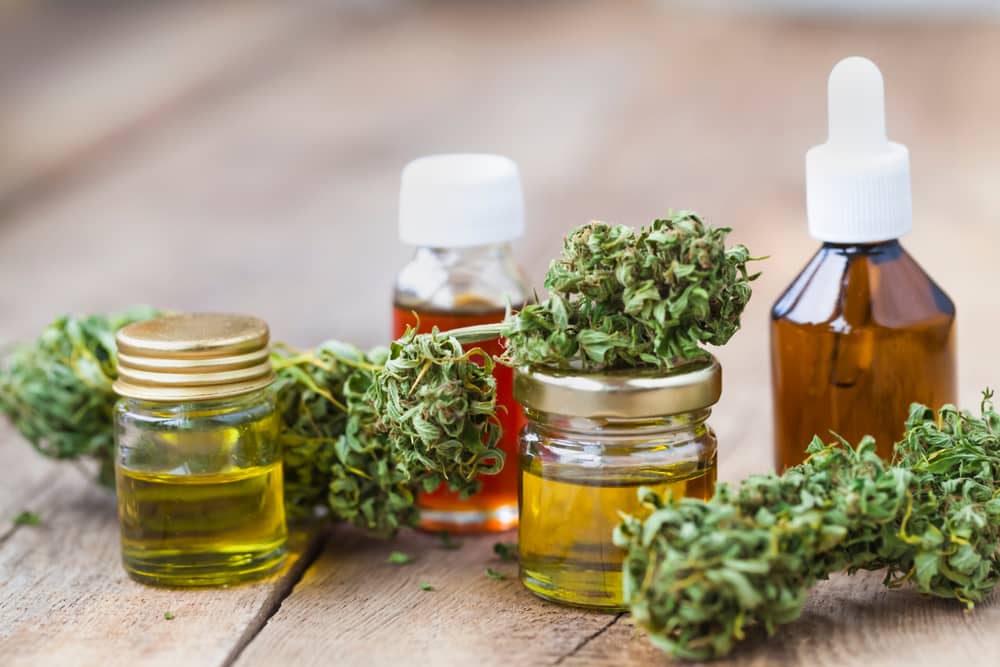 When it comes to infusing your Cookies with Cannabis weither it is with THC or CBD you have many options! For this recipe we either choose cannabutter or Tinctures, here are all the most commonly used methods you can do for this recipe. Simply pick the option that is most convenient for you but also the method that match your needs.
Cannabis-Infused Oil
You can use any cannabis oil to infuse your cookies. The THC content will vary depending on the THC/CBD content of your flowers so it might be difficult or impossible to measure a precise dosage for your recipe. However, the advantage of this method is that you can choose your favourite strain for your cookies! Note that for vegan cannabis infused oil is a suitable option as opposed to weed butter.
Cannabis-Infused Butter mixture
Cannabis butter is the most popular method of infusing weed cookies. You can either make your cannabutter by following our recipe. It follows the same process as cannabis-infused oil. First, you have to decarb your weed and then infuse it into the fat medium of your choice, here it is butter. Weed Butter is not suitable for Vegan.
Tinctures
Tinctures are a great way to infuse your cookies with THC without spending to much time doing your own cannabis oil. THC tinctures when they are fat based are simply cannabis oil, but you can buy them for a relative cheap price online in Canada and US (where it is legal). Just add a the exact amount of drops to your cookie dough before baking. The biggest advantage with tinctures is that you can control effeficiently your edibles potency. There are no good or bad surprise when you start eating your edibles. This is the safest way to make your edibles!
Cannabis Sugar
You can infuse the sugar with THC by simmering it in a pot of water for 30 minutes. This is a great way to make THC-infused cookies without extra fat. THC Sugar can be hard to find and conservation is not always the best with this product. It can clog over time and easily take humidity
Concentrates
You can use any cannabis concentrate to infuse your cookies. Just be sure to decarb your concentrates if needed before incorporating them in your recipe. When it comes to concentrates for edibles THC distillate is the most versatile product you can get. Why? Simply because it is already activated, you don't need to decarb it, simply dilute it into a fat medium and the work is done. Secondly, it comes at an accurate 90-95% of THC making edibles dosage much easier than with your DIY dacarb weed and Cannabis-infused oil. And last you can find THC distillate for a fair price if you buy it online, especially in Canada. Are you looking for the equivalent in CBD? Look no further and go for CBD Isolate! The only difference is that it is a powder instead of thick oil.
Weed Cookie Recipe: Tips and Notes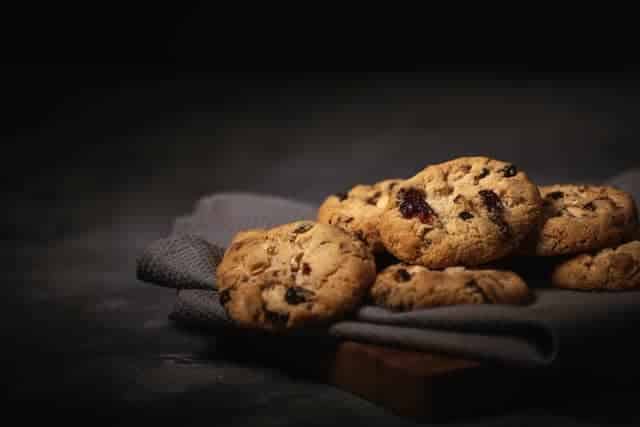 Before you start baking your weed cookies, there are a few things you should keep in mind:
Baking Tips:
The key to perfect weed cookies is not to overbake them. You want them to be golden brownish, but they will become dry and crumbly if you bake them too long. If you like them fudgy you can cook them for less time, simply check the texture. Keep in mind that it will keep baking for 1-2 minute after you take them out of the oven.
Another important tip is to make sure that your ingredients are all at room temperature before you start baking. This will help the cookies spread evenly and prevent them from becoming dry.
Edibles take time to kick in, don't rush it
On average edible and weed cookies will take 1-2 hours to kick in. This is because it has to go through your entire digestive system before getting in your bloodstream. So don't be in a rush when it comes to edibles. Note that it can keep you high for 4-12hours depending on the dosage and your tolerance to THC. For CBD edibles it is a bit different you can take a higher dosage it won't affect you!
Eat less, and hydrate more if you're new to cannabis edibles!
Start with a small amount of weed cookie, especially if you're new to cannabis edibles. It's always better to err on the side of caution when consuming weed edibles. Be sure to drink plenty of water while enjoying your weed cookies. Cannabis can cause dehydration, so it's important to stay hydrated. 10mg is the maximum dosage you will find in licensed store in Canada, so take this measure for reference.
A Great Gift for Family and Friends
Weed cookies make great gifts for your friends, partners (can spice things up) or family, especially if they're new to cannabis edibles. Just be sure to package them up nicely, so they look presentable. Make sure that the potency is written somewhere and they know how it is going to affect them! Prepare with care, and enjoy your weed cookies with your loved ones!
How To Determine Dosing?
The most important thing to keep in mind when consuming cannabis edibles is dosing. It is easy to overdo it with weed edibles, especially if you're new to them. A general rule of thumb is to start with 10mg of THC maximum. You can increase or decrease the amount depending on how you feel. If you want to know more about Edible dosage please take a look at our Edible Dosage Chart by Weight.
It's also important to remember that different people will react differently to cannabis edibles. Some people may be more sensitive to THC than others. It's always best to start with a small dose and increase as needed.
Important note: when making edibles with your DIY Cannabis oil, or Weed Butter it is impossible to have an accurate dosage. There are plenty of edible dosage calculator that you can use to guess/evaluate the potency of your oil but it never accurate. The only way for you to get accurate edibles is to use: THC/CBD Tinctures, THC Distillate or CBD Isolate. If you are interested in getting these products online in Canada please check our Online Store, we have everything for you!
Other Cannabis Edible Recipes
Finding a reliable brand for cannabis-infused edibles can be a challenging task. Luckily, there is Bliss Edibles – a trusted source of ...
Frequently Asked Questions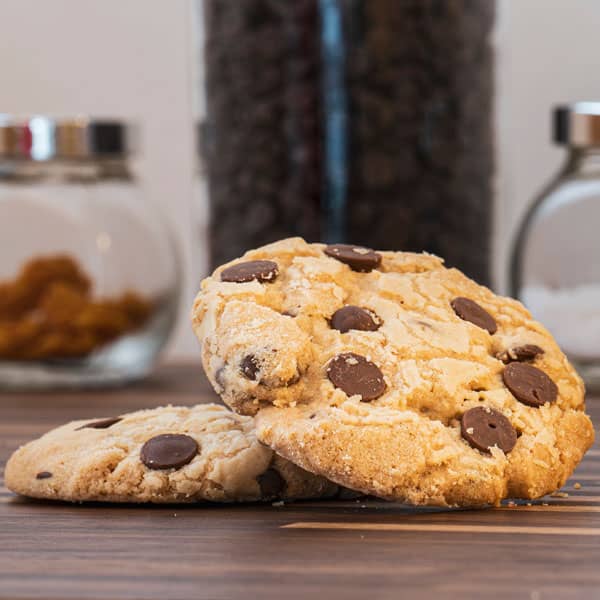 Weed Cookies Recipe (20mg THC each)
Weed cookies are a tasty and sweet treat for any marijuana lover! These cookies are also great for medical marijuana patients because they stimulate appetite, relieve pain, and reduce nausea respectively. This recipe will show you how to make Weed Cookies with step by step instructions so that anyone can recreate them at home. Each contains 20mg THC which is perfect if you are familiar with edibles or marijuana. If not simply split in two and wait for a couple of hours before eating more.
Ingredients
110

g

Soft butter

5

ml

THC Tincture

buy thc tincture here

150

g

Sugar

10

g

Vanilla extract

1

Egg

200

g

Flour

all purpose

10

g

Baking powder

2

g

Salt

150

g

Chocolate chips
Instructions
Pre heat the oven to 310°F. Set aside two cookie sheets that have been lined with parchment paper. A greased baking sheet may also be used instead of parchment paper.

Whisk the dry ingredients: flour, baking soda, and salt in a large mixing bowl. Set this aside.

Add the egg to the butter/sugar mix and beat until you get an homogenous mix

Slowly add the dry ingredients to the previous mix. Wisk until all the dry ingredients are well incorporated and you have a nice cookie dough

Add the Chocolate chips to the cookie dough

it is time for you to prepare you cookie balls. Weight 85g per balls and place them apart from each other on your baking sheets.

Bake for 17 mins at 310F (more on that below)

Remove the baking sheets from the oven and let it cool for a few minutes before removing the baking sheet and place them on a plate to let them cool.

Enjoy your delicious Weed Cookies!
Notes
Your home oven might have different temperatures, 17 minutes at 310F is a general baking time for this recipe. Some ovens might cook faster at this temperature than others, so make sure that you are checking your cookies often.
Also some people like cookies fudgier, you should lower the cooking time if that is the case. Cooking time will also depend on the weight of your cookie balls, if you make more 2 times more balls than the recipe suggest (in order to make 10mg THC cookies) then you should bake them much lesser time. 
Our Chocolate brownies are homemade with the best ingredients, they will let you go back to childhood with just one mission in mind, to make you happy! They are part of
the strongest edibles in Canada
, so you need to take extra precautions before trying them, the experience can be the best of your life but also the worst so
be careful and responsible while eating them.
200mg is a dosage for experienced people
. 200mg THC is great for medicinal purposes, especially for heavy health conditions. Each 200mg package contains 2 pieces of brownie containing 100mg of THC each.
Ingrédients:
butter, sugar, eggs, flour, walnuts, chocolate, distillate THC
Storage:
6 months in the fridge, 2 months at room temperature
Buy More, Save More:
 Get up to 20% Off your edibles when buying multiple packs.
Final Thoughts
If you're looking for a great THC-infused treat, there's no better option than Weed cookies. They are a great way to enjoy the benefits of cannabis without smoking it. You can infuse them with THC in many different ways, so be creative and have fun with it! Just be sure to start with a small amount if you're new to cannabis edibles.
If the process of making your own cookies or edibles seems overwhelming to you, you can always buy your edibles in Canada from BC Weed Edible, we are one of the best online dispensaries in Canada providing high-quality cannabis treats. From gummies, chocolates, brownies and tinctures we carry everything you need from 10mg up to 1000mg THC and CBD.
If you have any other questions about making Weed Cookies or would like some advice on choosing an appropriate recipe, be sure to leave a comment below. We'd love to hear from you!