Are you interested in MOTA edibles? One of the best edible brand in Canada. They produce cannabis-infused candies, baked goods and related items. At BC Weed Edible, we always get sample products from MOTA. We had a positive experience, and we have decided to provide you with an unbiased review of the business and its products. You will learn everything there is to know about MOTA in this MOTA Edibles review.
Nobody likes to purchase stuff from a random business; people prefer to do so from a reputable one. We also understand the hassle of trying out many other cannabis products before deciding on one, but you no longer need to go through that process because we will do all the work for you. In today's cannabis industry, you need to be able to vouch for the quality of your products if you are to continue to build trust with your clients. MOTA is one company that you can trust for superb, delicious cannabis products. Now let's jump right into the review!
Lab Test & Consistency
60%
PROS
Variety of Edible types (chocolate, gummies…)
Variety of flavours
Variety of Potencies
Can choose your favourite phenotype ( Sativa & Indica)
CONS
Not using the best ingredients (gelatin, colourant, conservatives…)
According to Reddit users, THC consistency is a hit or miss
Only one Vegan option for their gummies
Details about Mota Edibles
MOTA, one of the oldest cannabis businesses today, is based in the Vancouver Islands and was among the first to develop cannabis-infused goods on such a massive scale. As a result, you may infer that they have a noteworthy amount of excellent products. They are involved in many goods, including tinctures, body soap, and tinctures.
They offer a wide variety of edibles with different dosages. They have every edible, comprising brownies, cookies, drink mixes, gummy candies, hard candies, chocolate bars, and even THC-laced dried fruits.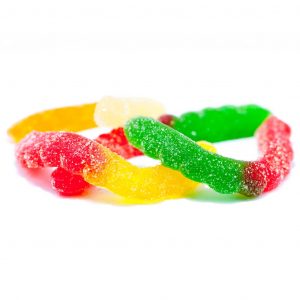 What exactly are MOTA Edibles, and how do they function?
MOTA edibles are consumable foods infused with cannabis, the same as other edibles. For those who choose not to smoke or vaporize cannabis, this is a splendid cannabis consumption choice. 
MOTA edibles have been demonstrated to offer some health benefits. The advantages of edibles are often released through digestion after they are eaten orally.
What sets MOTA Edibles apart?
MOTA Edibles has a few significant advantages. The first one is the variety of goods they offer (as we mentioned earlier); they have more than 50 products, which is incredible. They also provide various dosages for each edible, so you can always find something that fits your needs. If you want a high dosage, they have it. If you want a low dosage, they have that too.
The second advantage is that they are using strain specific concentrates that allows users to choose between Sativa, Indica or Hybrid phenotype. So that everyone can get the effects they are seeking for. The third advantage is the reasonable pricing of their products; they are not the cheapest on the market but not the most expensive.
Which are the most popular edibles from MOTA?
MOTA makes a wide selection of edibles that people cherish, and here are some of them:
Our favourite edibles from MOTA
Now that you are familiar with the fundamentals of MOTA let's move on to the edibles from MOTA we love and our opinions of them. 
The MOTA team has a wide variety of splendid edibles and our top 5 are the following:
Sour Watermelon Gummies from MOTA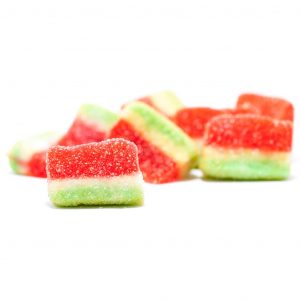 MOTA Sour Watermelon Gummies are our first favourite edibles from the company. Between $13 and $18, you will get a sour Sativa rush with the delightful watermelon flavour. You'll experience increased energy, drive, and creativity. It's a potent high with enjoyable mental benefits that will improve any operation.
Dried Mango from MOTA
The MOTA Dried Mango is the perfect product for well-being-conscious consumers who desire the advantages of cannabis edibles without consuming sweets or chocolate.
Dried mango bits totaling 125mg are contained in each carton. These foods are delicious, healthful, and have powerful benefits that relieve your symptoms and give you a joyful, euphoric high.
These are among the greatest inexpensive food products because each pack costs about 15 dollars. On top of the health advantages of cannabis, dried fruit is perfectly healthy food in and of itself. These are another delicious edible cannabis product from MOTA.
Chocolate Bars from MOTA
For $20 and up, you can purchase MOTA chocolate bars. Chocolate bars are a tasty and handy method to get THC because they have a high content. Each chocolate bar has six identical squares of 300mg THC each.
The main components of the bars include a selection of chocolate, cookies, cannabis, sugar, and extra tastes; they are okay for medical and recreational usage.
Peppermint Bark from MOTA
With a rich 200mg THC content, the MOTA Peppermint Bark, a holiday favorite, adds a twist. It's the perfect Christmas gift for cannabis enthusiasts who want to get high without smoking. 
Take it seriously, even if the chocolate immediately dissolves in your mouth and leaves no taste of cannabis behind.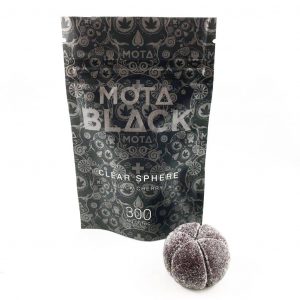 Organic/Vegan Gluten-free Gummy Hearts from MOTA
The Organic/Vegan Gluten-free Gummy Hearts are a terrific selection of thoughtfully created edibles to appeal to persons with gluten sensitivity and vegans. 
The gummy, shaped like a small heart, boasts a potent 15mg THC concentration for each piece. The edible's name draws attention to the fact that it is vegan, gluten-free, and organic.
Specifications
| | |
| --- | --- |
| Name | MOTA Edibles |
| Business Type | Edible Brand |
| Product Type | Gummies, Chocolate, Fruits, Drinks |
| Distribution | Canada |
| Delivery Time | Xpress Post Canada 2 business days |
| Phenotype | Sativa & Indica |
| Strenghts | from 10mg up to 50mg per serving |
| Flavours |  Milk chocolate, Cola, Watermelon, Mango… |
MOTA Edibles: Upside
Now it's time to talk about the advantages of MOTA Edibles. This blog post is getting juicy. Scroll down a little!
Buying MOTA edibles will improve your day.

MOTA makes high-quality edibles that are perfect for those who want to enjoy the benefits of cannabis without smoking.

The company uses only nouveau systems during production.

MOTA's edible products are fairly priced and come in assorted dosages to fit your needs.

The packaging for MOTA edibles is attractive and discreet.
Where can I get MOTA Edibles?
If you're looking for MOTA Edibles, you can find them on online dispensaries also known as MOM (Mail order Marijuana) services. BC Weed Edible is where you want to buy from as we are specialized in Edibles. If you are looking for them in your local store you probably won't find it, especially if this is a licensed cannabis store.
The Takeaway for the MOTA Edibles Review
Overall, you won't be disappointed by any of the MOTA edibles. One of the few companies, MOTA, also offers a selection of CBD-only products, which is helpful for those who use cannabis for therapeutic purposes and aren't looking to get high. We have tried to discuss everything honestly and come up with this MOTA Edibles Review!
We admire everything about MOTA and the product it provides. The MOTA category of edibles has long been a favorite among fans of cannabis edibles. Although we have listed our top 5 goods in this MOTA edibles review, it is difficult to pick just a few because MOTA offers a number of the best-tasting edibles available. After all, individuals have various tastes. You can pick from an array of different goods. So, to get started, try the products in the review, and we assure you that you will love them.
There are a ton of additional MOTA Edibles and its goods. You can view the entire selection of MOTA edibles in our online store. We also provide cannabis strains, concentrates, vapes, and CBD products if you seek an alternative to edibles. Lest we forget, drop something sweet in the comments! We love you.
What is our opinion about MOTA Edibles Review?
We'd like to know what is your experience when it comes to Mota Edibles, why do you like them or not? What makes them unique in your opinion? Please share your experience with us in the comment section below so everyone can have accurate expectation about their products.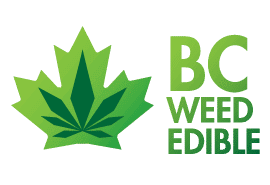 Get $20 Off Your First Purchase
Join our subscribers to get exclusive updates, articles, deals, and more sent directly to your inbox once a week.