Do you want to enjoy the taste and benefits of THC gummies? If so, you're in luck! Several great Cannabis Edible Brands in Canada sell some of the best THC gummies around. Regardless of your cannabis usage level, and If you're looking for a tasty and convenient way to get your daily dose of THC, you'll want to check out the best THC gummies in Canada. These gummies are perfect for on-the-go consumption and come in various flavours that will satisfy all your cravings.
Plus, they're made with high-quality ingredients and contain the perfect amount of THC to give you the effects you're looking for. These brands will give you a good, high-quality experience. So what are you waiting for? Start browsing the best THC gummies in Canada today!
Top 5 THC Gummies in Canada 2022
BC Weed Edible THC Gummies
Bombs from Twisted Extracts
THC Sour Square from Mota
Buuda Bomb THC Gummies
Boost THC Gummies
First things first: What are THC Gummies?
THC gummies are chewy food products infused with THC, also known as tetrahydrocannabinol, one of the active ingredients in cannabis.
Gummies and other cannabis edibles are becoming more and more popular due to the legalization of cannabis in numerous nations worldwide. Without needing to smoke it, THC gummies offer all its lovely advantages. These tasty little bite-sized sweets come in all sorts of shapes, sizes, and flavors, and they're ideal for anyone searching for a covert and simple way to consume THC.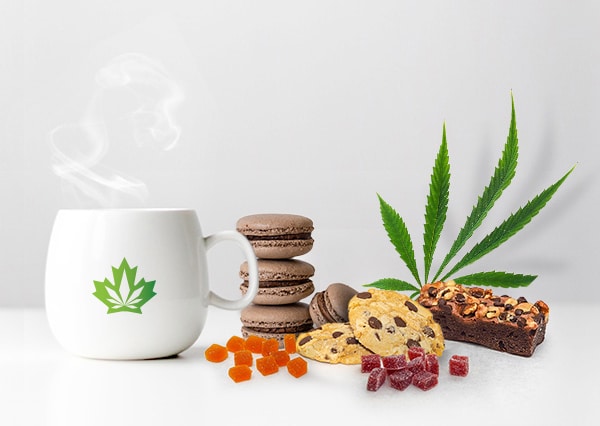 If you're seeking high-quality, handcrafted gummies from a reputable company, BC Weed Edible is the place to go! Everybody may love their superior quality edibles regardless of their diet because their gummies are vegan and created with natural ingredients and fruits. Each pack of 10 their cannabis infused gummies carries between 10mg and 500mg of THC allowing everyone to get the effects and benefits they are seeking. Select from cherry, passion fruit, strawberry, or mango.
Each of their products features carefully selected ingredients that contribute to the mouthwatering flavors and potent impacts their gummies deliver. You can search precisely for edibles that include only the ingredients you wish to eat and fully avoid the others in this way. It does not matter if you are a newbie or an advanced user of cannabis products. We wholeheartedly endorse the consumption of BC Weed Edible THC gummies, and you could share the gummies with your buddies.
In addition, you can anticipate paying less than $12 for your gummies if you buy several packs at once, and this is a good bargain for the quality you receive. Every order above $99 will receive free shipping.
#2. Bombs Gummies From Twisted Extracts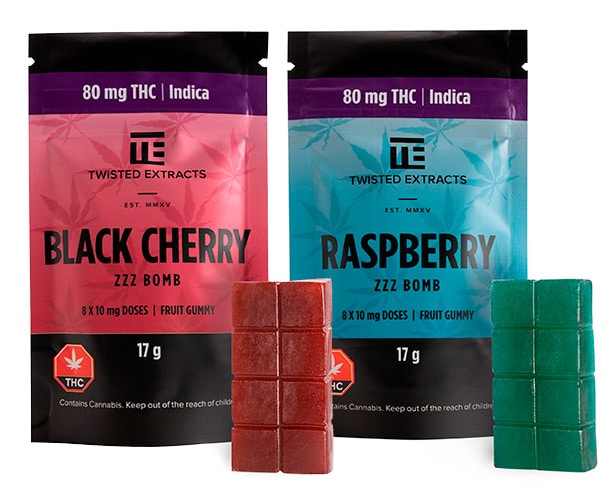 One of the most trustworthy edible brands in Canada is Twisted Extracts; their products are available in Sativa, Indica, and CBD or THC, allowing everyone to achieve the accurate desired results. Jelly Bombs made with cannabis by Twisted Extracts are ideal for usage during the day. Each Flavored Jelly Bomb is an 80 mg THC-infused cannabis gummy made from a cannabis extract with a Sativa dominance. You can readily separate 8 dosages from it, 8 by 10 mg pieces. Customers looking for a concentrated and stimulating feeling should choose these Jelly Bombs.
A few of the best edibles in the cannabis industry are produced by Twisted Extracts. They employ the best marijuana plants to create their Jelly Bombs, Zzz Bombs, Halley's Comet, and Cara-Melts product lines, ensuring that you get a pure and delightful experience whether you're using it for medical or pleasure purposes.
#3. THC Sour Squares From MOTA
You get delectable gummies from MOTA, one of Canada's most well-known cannabis edible businesses! MOTA THC Sour Squares come with enough fun in each pack to brighten your day and lift your spirits. Dosing is facilitated with the 150mg Hybrid THC per Bag or 10mg of THC every chewy square, allowing you to pick your own experience and let yourself live fully. These vibrant gummies are selling exceedingly quickly for a reason.
If you enjoy edibles, you probably already know about MOTA; if not, you really ought to try their gummies. There is no excuse for you not to have tried their great quality, reasonably priced edibles now!
#4. THC Gummies From BuudaBomb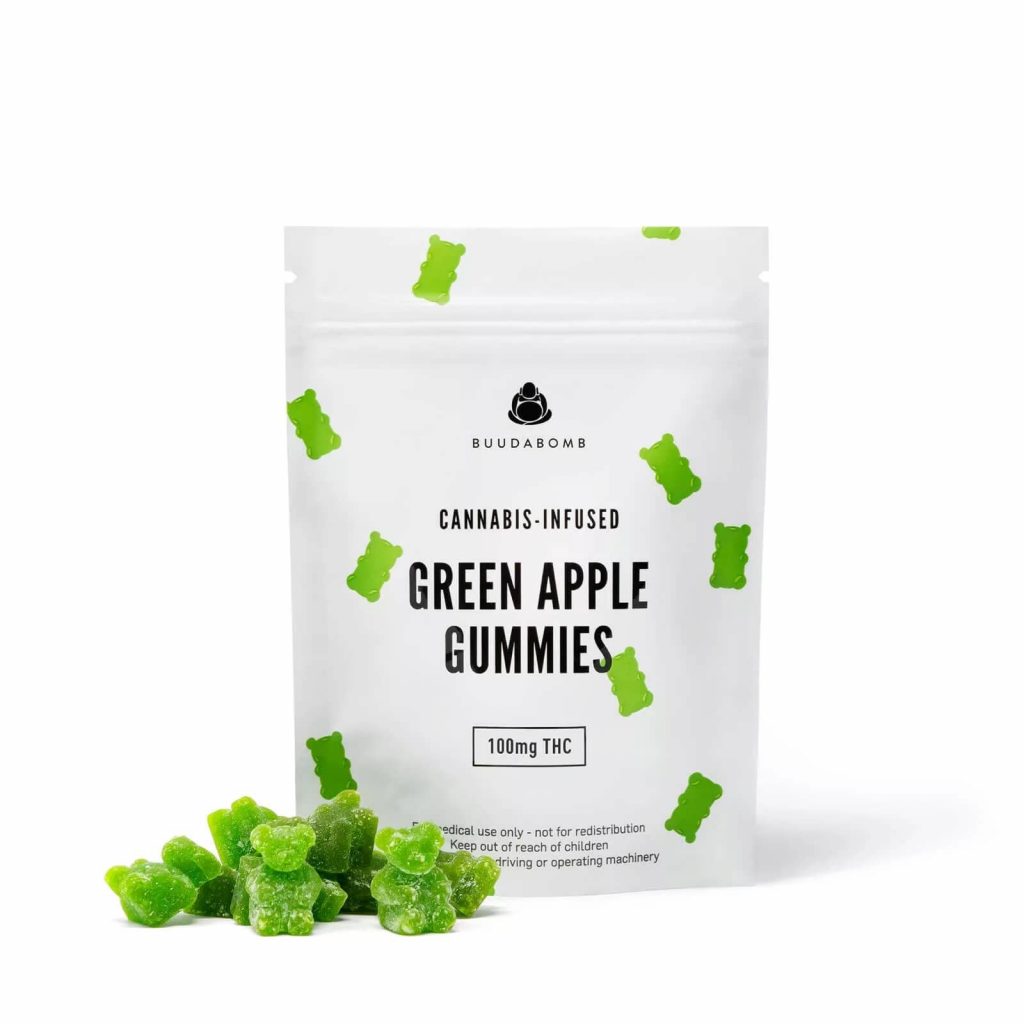 BuudaBomb THC gummies are another choice that consumers commonly select. Due to its emphasis on the product design and production of only top-notch gummies, BuudaBomb is included on this list. The incredible production team at BuudaBomb is made up of fully-qualified employees. You'll be pleased with their wide selection of THC gummies.
BuudaBomb likes how their THC gummies let people take THC without getting harmed, keeping everything fun while offering lots of health advantages. Among their numerous options, you can choose the best stimulating gummy. The gummies are vegan-friendly and available in various flavors, including more unique ones like watermelon, green apple, and blueberry. The brand's approach to the cannabis industry is wonderful, and the packaging is fantastic.
10mg, 25mg, and 50mg are the three major strengths of BuddaBomb edibles. They also don't contain gluten and have premium cannabis extract.
#5. THC Gummies From Boost Edibles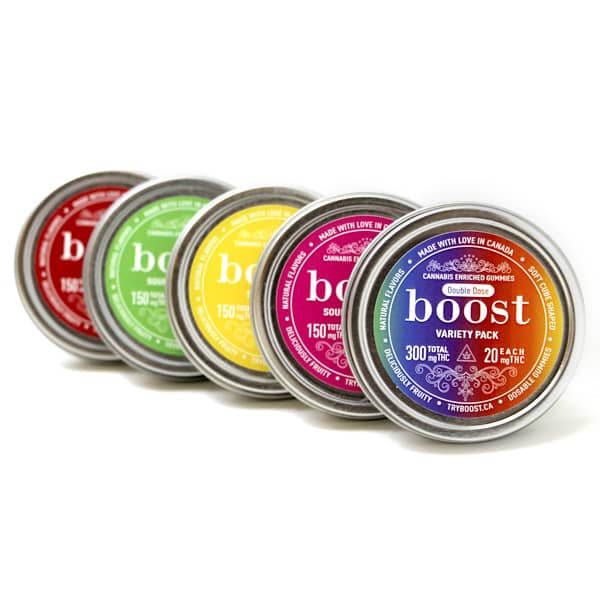 The greatest ingredients are used to make Boost Edibles gummies, which are palatable, naturally flavoured, and lab-tested to provide a superb, consistent dosage with each bite. Pure, plant-based consumables manufacturer Boost Edibles employs only the best distillate extracts in all its products.
With products that are organic, non-GMO, and not tested on animals, Boost Edibles has the morally upstanding reputation that a cannabis business should have. Thanks to their THC gummies, you may entirely forget you're eating cannabis, which comes in flavors like watermelon, cherry, or milk chocolate.
The gummies from Boost Edibles have a moderate amount of THC distillate but don't taste particularly like marijuana. Nevertheless, if you choose, you'll be overwhelmed by real watermelon flavors or cherry. Each Boost Edible gummy tin typically holds 300mg of THC-infused gummies, with each gummy comprising 20mg.
Frequently Asked Questions about THC Gummies
Final Thoughts about THC Gummies
Fortunately, Canada has a wide variety of THC gummies to choose from, including low-dose and high-dose. Most of the THC gummies in Canada contain 10 milligrams of THC per serving. Some of the THC gummies in Canada can go up to 1 000 milligrams of THC.
If you are trying to find the best THC gummies in Canada, we have a recommendation for you to consider. If you have perhaps not found your trusted THC gummies dispensary yet, BC Weed Edible is a dispensary you can rely on as your one-stop-shop for everything marijuana.
Their online dispensary serves you with the highest quality marijuana in Canada, and their edibles are lab-tested. They offer a wide variety of THC gummies, other THC edibles, CBD products, and more.