Online cannabis dispensaries have become increasingly popular in recent years due to their convenience and variety of products. One such dispensary is ToGo Weed, which offers a wide range of cannabis products for customers to choose from. In this review, we will take a closer look at ToGo Weed and evaluate its business practices, product offerings, and overall customer experience.

BUSINESS INFORMATION
ToGo Weed is a Canadian online cannabis dispensary that provides high-quality cannabis products to customers throughout Canada. The company offers a wide range of cannabis flowers, concentrates, edibles, and accessories at competitive prices, with options for both recreational and medicinal users. ToGo Weed prides itself on its commitment to customer satisfaction, with a user-friendly website, fast and discreet shipping, and excellent customer service.
Shipping and delivery
70%
PROS
Wide variety of products to choose from
User-friendly website with detailed product descriptions and photos
Fast and discreet shipping throughout Canada
CONS
Limited availability outside of Canada
Delivery times may vary depending on location
POPULAR PRODUCTS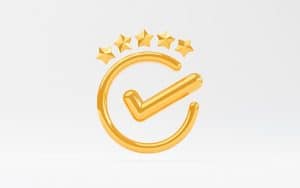 Incredibly Irresistible INDICA Shake
This product is made by collecting the small, loose cannabis flower fragments that accumulate during the packaging process. Despite its lower price, Indica Shake still maintains its potency and can be used in various ways. Whether you prefer to roll it into joints, use it for making edibles, or even for extracting oils and concentrates, the Indica Shake provides a convenient and economical option.
These cartridges are filled with premium cannabis oil extracted using state-of-the-art techniques, ensuring maximum potency and flavor. With a wide range of strains and flavors to choose from, HVE Cartridges offer a personalized vaping experience to suit individual preferences. Whether you're seeking a relaxing indica, an uplifting sativa, or a balanced hybrid, HVE Cartridges have something for everyone. Simply attach the cartridge to your compatible vape pen and enjoy the smooth and flavorful vapor.
Sativa Jelly Bombs are expertly crafted with precision dosing, ensuring a consistent and enjoyable experience with each bite. Whether you're looking for a burst of creativity, an energizing boost, or simply a way to uplift your mood, these gummies are designed to deliver. Made with high-quality ingredients and infused with premium cannabis extracts, Sativa Jelly Bombs provide a tasty and discreet option for cannabis consumption.
Payment Methods, Shipping and Delivery

XGrass is a Canadian online cannabis dispensary that offers a wide range of high-quality cannabis products to customers throughout Canada. Here are some details about their payment methods, shipping policies, and delivery times:
Payment Methods:
Shipping:
Available to all Canadian addresses
Free shipping on orders over $120 CAD
Uses Canada Post for delivery
Delivery:
2-3 business day delivery
Customers can track their shipments through the ToGo Weed website
Discreet packaging
SPECIFICATIONS
| Specification | Description |
| --- | --- |
| Products | Cannabis flowers, concentrates, edibles, CBD products, accessories |
| Price Range | $-$$$ |
| Payment Methods | Interac e-transfer, Bitcoin |
| Shipping/Delivery | Canada-wide shipping, free shipping on orders over $120 CAD |
| Return Policy | No returns or refunds |
| Customer Service | Available via email and live chat |
Deals & coupons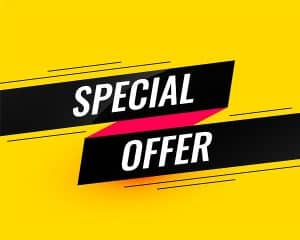 ToGo Weed has a variety of ways for customers to save money on their purchases, making it one of the most affordable online cannabis dispensaries in Canada. By signing up for the company's newsletter, customers are eligible to receive exclusive discounts and be notified of upcoming sales, while also staying up-to-date on new product releases. The company's referral plan is another great way to save money, by referring friends or family, customers earn cashback that can be used towards their next purchase. Additionally, ToGo Weed frequently provides flash sales and promotions, which can be found on their website or through their social media channels.
Competitors & Alternatives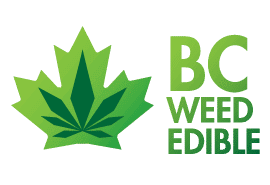 BC Weed Edible, one of ToGo Weed's competitors, is a cannabis company specializing in a wide array of cannabis-infused edibles and other related products such as flowers, vapes, concentrates, and mushrooms. While both companies offer a diverse range of products, BC Weed Edible places particular emphasis on their selection of edibles, setting them apart from ToGo Weed. Indulge in their assortment of gourmet chocolates, tempting gummies, and more, as they take pride in providing a diverse assortment of high-quality treats that are certain to satiate your cravings and elevate your cannabis journey. BC Weed Edible's dedication to superior flavor, precise dosage, and premium ingredients ensures that every serving delivers a delightful combination of taste and satisfaction.
Overall Experience and Final Verdict
ToGo Weed offers a comprehensive selection of cannabis products and a seamless online shopping experience. Navigating their user-friendly website is a breeze, with clear product descriptions and detailed information to help customers make informed choices. Their extensive range includes everything from flowers and concentrates to edibles, catering to various preferences and needs. The quality of their products is commendable, with a focus on sourcing from trusted suppliers and ensuring potency and freshness. Customer service is also notable, with prompt responses and efficient order processing. Overall, ToGo Weed provides a reliable and satisfying cannabis shopping experience. The final verdict is that ToGo Weed is a reputable online source for cannabis enthusiasts looking for a wide range of top-quality products and exceptional customer service.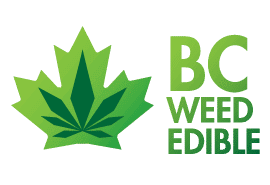 Get $20 Off Your First Purchase
Join our subscribers to get exclusive updates, articles, deals, and more sent directly to your inbox once a week.