Welcome to the world of online cannabis dispensaries, where convenience and accessibility meet the diverse needs of cannabis enthusiasts. In this review, we focus on Herb Approach, a player in the online cannabis marketplace. As more individuals seek the convenience of purchasing cannabis products from the comfort of their homes, online dispensaries like Herb Approach have emerged to cater to this growing demand. The purpose of this review is to provide an in-depth exploration of Herb Approach, examining its product selection, ordering process, pricing, and overall experience.
Business information
Herb Approach is a well-established online cannabis dispensary catering to the Canadian market. With a comprehensive selection of cannabis products, including flower, edibles, concentrates, vapes, CBD products, and accessories, Herb Approach aims to provide customers with a convenient and enjoyable shopping experience.
The company operates through its website at herbapproach.com, where customers can explore their wide range of offerings and place orders online. Located in Canada, Herb Approach ensures the highest standards of quality and compliance with local regulations.
Shipping and delivery
80%
PROS
Extensive selection of cannabis products, including flower, edibles, concentrates, vape cartridges, and more.
Easy-to-navigate website that provides detailed information about each product.
Discreet packaging and tracking information provided for each order.
High-quality products that are clearly labeled with THC and CBD percentages, weight, and price per gram.
CONS
No free shipping for orders under $150.
Limited shipping area (only available in Canada.
No physical storefront for customers to visit and purchase products directly.
Top 3 Best products
Drawing from positive customer reviews and the brand's widespread popularity, we present three of Herb Approach's standout products: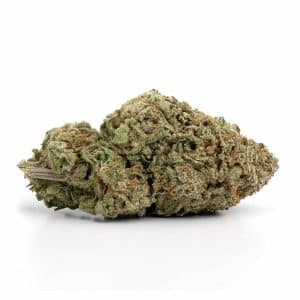 The Blue Dream Strain is a highly regarded cannabis variety cherished by both recreational and medicinal users. This hybrid strain is the result of crossing the Blueberry strain (indica-dominant) with the Haze strain (sativa-dominant), creating a well-balanced and uplifting experience. With its visually striking, blue-tinted buds and a delightful sweet and fruity aroma, the Blue Dream Strain captures attention right from the start.
Mary's Extra Strength Sativa Bunnies
The Ultra Strength Sativa Bunnies 500mg THC are a popular choice among cannabis enthusiasts seeking a potent and enjoyable edible experience. These sativa-dominant gummies are designed to deliver a strong dose of THC in a convenient and delicious format. Each bunny-shaped gummy contains 500mg of THC, offering a powerful effect that is known to be energizing, uplifting, and mentally stimulating.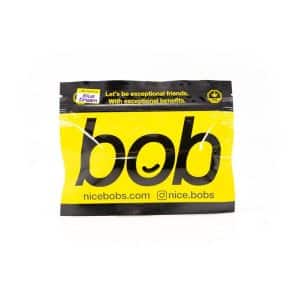 The Keyy Bob Pen Kit is a convenient and user-friendly vaping solution designed for cannabis enthusiasts. This compact and portable pen kit is crafted by Keyy, a reputable brand known for their commitment to quality and innovation. The Keyy Bob Pen Kit provides a hassle-free vaping experience, featuring a sleek and discreet design that easily fits in your pocket or bag. It comes with a rechargeable battery and a compatible cartridge, allowing for quick and easy setup. With its simple one-button operation, the Keyy Bob Pen Kit ensures effortless vaping enjoyment.
Payment Methods, Shipping and Delivery
When it comes to purchasing from Herb Approach, it is important to familiarize yourself with their convenient payment methods and reliable shipping and delivery options.
Payment Methods
Credit card: Customers can pay for their orders using a credit card. Herb Approach accepts Visa and Mastercard.
Interac e-transfer: Customers can also pay for their orders using Interac e-transfer. This option is available for customers with a Canadian bank account.
Bitcoin: Customers can pay for their orders using Bitcoin. This option is available for customers who prefer to use cryptocurrency.
Shipping
Shipping area: Herb Approach only ships within Canada.
Shipping fee: Orders under $150 have a $15 flat rate shipping fee. Orders over $150 qualify for free shipping.
Shipping carrier: Herb Approach uses Canada Post to deliver orders.
Delivery time: Orders typically take 2-3 business days to arrive, depending on the destination.
Discreet packaging: Herb Approach uses discreet packaging to ensure that orders arrive safely and securely.
Tracking information: Customers receive tracking information once their order has been shipped.
SPECIFICATIONS
| Specification | Details |
| --- | --- |
| Website | https://herbapproach.com/ |
| Product Categories | Flower, Concentrates, Edibles, CBD, Vapes, Topicals, Mushrooms, Accessories |
| Shipping Policy | Canada-wide shipping |
| Shipping Methods | Canada Post Xpresspost |
| Payment Options | Credit Cards (Visa, Mastercard), Interac e-Transfer, Cryptocurrency |
| Free Shipping | Orders over $150 (before taxes) |
| Return Policy | 14-day return window for unopened and unused products |
| Loyalty Program | Yes |
| Customer Support | Live Chat, Email, Phone |
| Additional Features | Lab-tested products, discreet packaging, reliable customer reviews |
Herb Approach Deals & coupons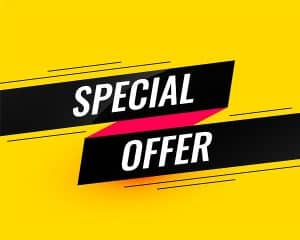 Herb Approach Deals offer an enticing opportunity for cannabis enthusiasts to enjoy premium products at discounted prices. Customers can enjoy limited-time discounts on popular cannabis products like flower, concentrates, edibles, and vape cartridges. Bundle Packs offer curated combinations of different cannabis products, providing convenience and variety. Ounce Deals present discounted prices on bulk purchases of cannabis flower, allowing customers to save money while stocking up. Additionally, the Clearance section offers great deals on various cannabis products that are being discontinued or have limited stock.
This website provides coupons for additional savings:
$30 Off Sitewide with code: HADOTORG
Extra 15% Off All Orders: CG15
Extra 30% off On Full Price Products: DEDIB30
Competitors & Alternatives
There are several other online cannabis dispensaries in Canada that offer similar products and services to Herb Approach. Here are a few of their competitors and alternatives:
BC Weed Edible: This online dispensary is known for its high-quality cannabis-infused edibles, including gummies, chocolates, and baked goods. They also offer a range of other cannabis products, including flower, concentrates, and vape cartridges.
Cannabismo: This online dispensary offers a wide range of cannabis products, including flower, edibles, concentrates, and CBD products. They offer free shipping for orders over $200 and provide customers with a tracking number once their order has been shipped.
Buy My Weed Online: This online dispensary offers a range of cannabis products, including flower, edibles, concentrates, and vape cartridges. They provide customers with fast and discreet shipping within Canada and offer a price match guarantee.
Overall, there are several alternatives to Herb Approach that offer high-quality cannabis products and convenient shipping options. Customers can research these alternatives to find the one that best meets their needs.
Overall Experience and Final Verdict
After thoroughly exploring Herb Approach and considering various aspects such as product selection, pricing, customer service, ordering process, and more, it's time to share the overall experience and final verdict. Herb Approach consistently delivers a wide range of high-quality cannabis products and accessories, catering to both medical and recreational users. With competitive pricing, a user-friendly website, and secure ordering process, Herb Approach provides a convenient and enjoyable shopping experience. Their commitment to customer satisfaction is evident through responsive customer service and discreet packaging. Considering all these factors, Herb Approach receives a positive final verdict as a trusted and reputable online cannabis dispensary. Whether you're a cannabis enthusiast or a first-time buyer, Herb Approach is worth exploring for your cannabis needs.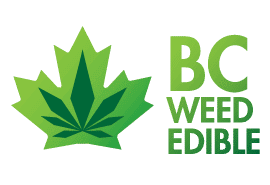 Get $20 Off Your First Purchase
Join our subscribers to get exclusive updates, articles, deals, and more sent directly to your inbox once a week.