Online cannabis dispensaries have become increasingly popular due to the ease and convenience they offer customers in purchasing high-quality cannabis products. With the growing demand for these types of services, it can be difficult to determine which online dispensary is right for you. This review will focus on Haute Health, an online cannabis dispensary based in Canada, and provide insight into their business practices, product offerings, and customer service.
Business information
Haute Health is a reputable online cannabis dispensary that offers customers a wide range of high-quality cannabis products, including flower, edibles, concentrates, vape cartridges, and CBD products. They pride themselves on providing customers with excellent customer service and fast shipping within Canada. Their website URL is https://hautehealth.cc/, and they are located in Vancouver, British Columbia.
Occasional inventory shortages
60%
Wide product selection
80%
Responsive customer support
80%
PROS
Wide product selection
Competitive pricing
User-friendly website
Responsive customer support
CONS
Limited information on products
Delivery delays
Occasional inventory shortages
POPULAR PRODUCTS
Haute Health offers a wide range of cannabis products, including some of the best strains available in Canada. Some of their most popular products include:
Laughing buddha flower – sativa dominant hybrid
Laughing Buddha offers a distinctive aroma characterized by hints of spicy, earthy, and citrusy notes. Its dense buds are typically vibrant green, complemented by fiery orange pistils. With a high THC content, Laughing Buddha delivers a cerebral and energizing high, perfect for daytime use or social gatherings.
Users often report feelings of happiness, creativity, and a boost in motivation when consuming Laughing Buddha. This strain is beloved for its ability to elevate mood and induce bursts of laughter. It is also known to potentially alleviate symptoms of stress, depression, and fatigue.
West Coast Hash is made from carefully selected cannabis strains, which are then processed and pressed to create a concentrated form of cannabis resin. This resin, rich in cannabinoids and terpenes, offers a unique and flavorful experience for consumers.
When consumed, West Coast Hash delivers a smooth and robust smoke or vapor, allowing users to experience the full spectrum of effects that this concentrated form of cannabis has to offer. The high THC content of this hash provides a potent and long-lasting experience, making it a popular choice among those seeking intense effects.
Golden Teachers are characterized by their golden-brown caps and long, winding stems. They contain the active compound psilocybin, which produces hallucinogenic effects when consumed. The name "Golden Teachers" reflects the profound insights and introspective experiences that users often attribute to this particular strain.
When consumed, Golden Teachers can induce a transformative and introspective journey. Users may experience enhanced sensory perception, vivid visuals, and a profound sense of interconnectedness. The effects can vary depending on the dosage and individual tolerance, but many users report feelings of euphoria, spiritual awakening, and personal growth.
Payment Methods, Shipping and Delivery
When it comes to purchasing cannabis products online, it's essential to have a seamless and reliable payment, shipping, and delivery process:
Payment Methods:
Credit cards
Interac E-Transfer
Bitcoin
Shipping:
Free shipping on all orders over $150
Flat rate shipping of $15 for orders under $150
Ships to Canada only
Delivery:
Packages are shipped via Canada Post Xpresspost
Delivery times vary, but most orders arrive within 1-3 business days
Orders are shipped discreetly in plain, unmarked packaging
Overall, Haute Health offers a convenient and reliable online shopping experience for those looking for high-quality cannabis products. With multiple payment options and free shipping on larger orders, it's easy to stock up on your favorite strains and products.
SPECIFICATIONS
| Specification | Details |
| --- | --- |
| Website | https://hautehealth.cc/ |
| Product Categories | Flower, Concentrates, Edibles, Vapes, Topicals, CBD |
| Shipping Policy | Canada-wide shipping |
| Shipping Methods | Canada Post Xpresspost, Purolator |
| Payment Options | Credit Cards (Visa, Mastercard), Interac e-Transfer, Cryptocurrency |
| Free Shipping | Orders over $150 (before taxes) |
| Return Policy | 14-day return window for unopened and unused products |
| Loyalty Program | Yes |
| Customer Support | Live Chat, Email, Phone |
| Lab Testing | Third-party lab testing for quality and potency |
| Additional Features | Discreet packaging, wide product selection, new arrivals, specials |
Haute Health Deals & coupons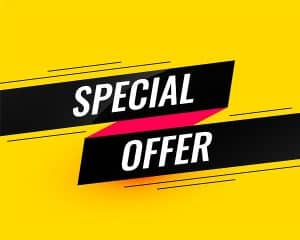 Haute Health occasionally offers coupons or promotions for customers. Customers can check their website or sign up for their newsletter to stay updated on any current deals.
Step into a world of unbeatable savings and exciting offers as Haute Health unveils its captivating promotions for June 2023:
As a Haute Loyalty Member, you're in for a treat with an incredible deal that rewards you right from the start. Simply by signing up, you'll instantly earn 20 points, which is equivalent to $20 in value. This means that not only will you gain access to a world of premium cannabis products and exceptional service, but you'll also receive a generous bonus to kickstart your loyalty rewards.
Daily Sale: 45% off & $6/gram flower for free
For a limited time, enjoy a whopping 45% discount on your entire order, along with a generous bonus of five grams of $6/gram flower, absolutely free! Simply use the code "june45" at checkout to unlock this incredible offer. It's the perfect opportunity to stock up on your favorite cannabis products while enjoying extra perks.
Competitors & Alternatives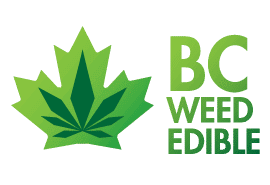 There are several other online cannabis dispensaries in Canada that offer similar products and services to Haute Health. One of their alternatives is BC Weed Edibles, which is known for its high-quality cannabis-infused edibles, including gummies, chocolates, and baked goods. While BC Weed Edibles may have some advantages over Haute Health, such as faster shipping times, Haute Health's product selection and customer service are hard to beat. Ultimately, the choice between these two dispensaries will depend on the specific needs and preferences of the customer.
Overall Experience and Final Verdict
Overall, our experience with Haute Health was positive. Their website is easy to navigate, and their product selection is impressive. The quality of their products is exceptional, and their customer service is excellent. The only downside that we found was the slow shipping times, which may be a concern for some customers. However, overall, we would recommend Haute Health as a reputable and reliable online cannabis dispensary in Canada.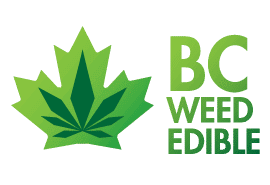 Get $20 Off Your First Purchase
Join our subscribers to get exclusive updates, articles, deals, and more sent directly to your inbox once a week.