In today's digital age, accessing high-quality cannabis products has never been easier thanks to online cannabis dispensaries. With just a few clicks, customers can explore a vast selection of top-notch products, including various strains, edibles, concentrates, and more. Online cannabis dispensaries provide a wealth of information, including detailed product descriptions, customer reviews, and dosage recommendations, empowering consumers to make informed choices that suit their needs and preferences. Among them there is Green Society, it is an online cannabis dispensary that provides high-quality marijuana products to people across Canada. It has a reputation for providing excellent customer service and delivering unique strains of marijuana at affordable prices. In this review, we will take a closer look at Green Society and determine if it truly lives up to its reputation.

Business information
Green Society is a Canadian-based company that operates solely online. Their website URL is https://greensociety.cc/, where they offer a variety of cannabis products such as edibles, concentrates, flowers, vapors, and more. The company is located in Vancouver, British Columbia, and prides itself on its fast delivery times and friendly customer service.
PROS
Wide range of products offered
Competitive pricing
Prompt and discreet delivery
High-quality products
Outstanding customer service
CONS
Limited payment options
Products can sell out quickly
No returns or refunds available
Shipping fees are not included in the product price
Top 3 Best products
Indulge in the finest cannabis products as we present the top three Green Society picks that have garnered rave reviews and captivated cannabis connoisseurs:
The Girl Scout Cookies Strain is a beloved and highly sought-after cannabis strain known for its delightful blend of flavors and potent effects. This Indica-dominant hybrid offers a sweet and earthy aroma with hints of mint and chocolate, creating a sensory experience that delights the senses. With its high THC content, the Girl Scout Cookies Strain delivers a balanced and euphoric high, inducing relaxation and a gentle uplifted mood. Whether you're seeking relief from stress or looking to enhance social experiences, this strain is cherished for its versatility and enjoyable effects. Discover the magic of the Girl Scout Cookies Strain and immerse yourself in its delightful flavors and uplifting effects.
Known for its exceptional quality and reputation, Pink Kush is a beloved Indica-dominant hybrid that offers a remarkable combination of potent effects and captivating flavors. This strain boasts a pungent, sweet, and earthy aroma, with hints of floral and citrus undertones. Pink Kush delivers a deeply relaxing and calming experience, making it a popular choice for those seeking stress relief, pain management, or a tranquil night's sleep. With its high THC content, Pink Kush offers a long-lasting and euphoric high that envelops the body in soothing sensations. Discover the allure of Pink Kush and savor its exquisite flavors and soothing effects, elevating your cannabis experience to new heights.
Faded Cannabis Co. Edibles Bundle
This enticing bundle combines a variety of delicious treats, offering a convenient and enjoyable way to experience the effects of cannabis. Each edibles are expertly crafted to deliver a precise dosage and a delectable flavor. Whether you prefer a fruity burst of flavor or the rich and smooth taste of chocolate, this bundle provides a diverse selection to satisfy your cravings. Each edible is infused with high-quality cannabis extract, providing a consistent and reliable experience. Perfect for both beginners and experienced cannabis consumers, the Faded Cannabis Co. Edibles Bundle is an excellent choice for those looking to explore the world of cannabis-infused treats and enjoy a discreet and convenient way to consume cannabis.
Payment Methods, Shipping and Delivery
When it comes to the seamless experience of purchasing cannabis products online, Green Society ensures convenience every step of the way. Here's a breakdown of the key aspects surrounding payment methods, shipping, and delivery, which make Green Society a top choice for cannabis enthusiasts:
Payment methods:
Shipping and delivery:
Free shipping on orders over $149
Discreet packaging
Delivery within 1-3 business days
SPECIFICATIONS
| Specification | Details |
| --- | --- |
| Website | https://greensociety.cc/ |
| Product Categories | Flower, Concentrates, Edibles, Vapes, Topicals, CBD, Accessories |
| Shipping Policy | Canada-wide shipping |
| Shipping Methods | Canada Post Xpresspost |
| Payment Options | Credit Cards (Visa, Mastercard), Interac e-Transfer |
| Free Shipping | Orders over $149 (before taxes) |
| Return Policy | 14-day return window for unopened and unused products |
| Loyalty Program | Yes |
| Customer Support | Live Chat, Email, Phone |
| Lab Testing | Third-party lab testing for quality and potency |
| Additional Features | Discreet packaging, wide product selection, specials, promotions |
Green Society Deals & coupons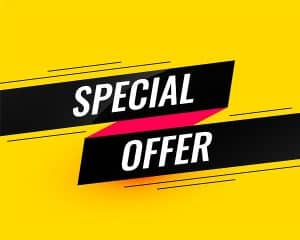 Green Society offers occasional coupon codes and deals that can be found on their website or through their social media pages. These can save you anywhere from 10-20% on your order.
Green Society is dedicated to offering exceptional value to its customers, and one way they do this is through their sales section.
By visiting Green Society sales page, you can explore a wide range of discounted cannabis products that deliver both quality and affordability. From flower to concentrates, edibles, and more, these sales provide an excellent opportunity to try new products or stock up on your favorites at reduced prices. Green Society's commitment to customer satisfaction extends to ensuring that high-quality cannabis remains accessible to all, and their sales section is a testament to that. Don't miss out on the chance to enjoy premium cannabis products while saving some green at the same time. Check out the sales section today and elevate your cannabis experience without breaking the bank.
Competitors & Alternatives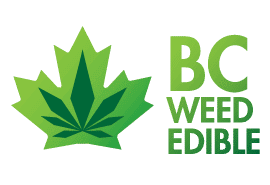 BC Weed Edible is a notable competitor and alternative to Green Society, offering a focus on cannabis-infused edibles. With a wide variety of delicious treats ranging from gummies and chocolates to baked goods, BC Weed Edible caters to diverse tastes and preferences. They prioritize quality and potency, ensuring their edibles are crafted using high-quality cannabis extracts for a consistent and enjoyable experience.
In addition to their focus on cannabis-infused edibles, BC Weed Edible also offers a wide selection of other cannabis products, including flowers, concentrates, and vapes. This makes them a versatile and comprehensive option for cannabis enthusiasts who appreciate variety in their consumption choices. Whether you prefer the traditional experience of smoking flowers, the potency of concentrates, or the convenience of vaping, BC Weed Edible strives to meet your needs by providing a diverse range of products to explore and enjoy.
Overall Experience and Final Verdict
Overall, Green Society is a reputable online dispensary that provides great products, excellent customer service, and fast delivery times. While there are a few drawbacks such as limited payment options and shipping fees not being included in the product price, the pros outweigh the cons. Therefore, Green Society is definitely worth considering if you are looking for a reliable source of high-quality cannabis products.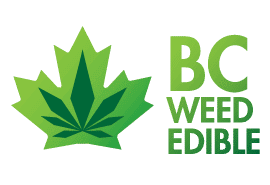 Get $20 Off Your First Purchase
Join our subscribers to get exclusive updates, articles, deals, and more sent directly to your inbox once a week.