In recent years, the cannabis industry has witnessed a significant shift towards online dispensaries. The convenience of ordering from home and discreet delivery options have contributed to the rise in popularity among consumers. With so many options available, it can be challenging to choose a reliable and trustworthy dispensary. In this article, we will be reviewing CannaBlossom, an online dispensary that has been gaining attention in the cannabis community.

BUSINESS INFORMATION
CannaBlossom is an online dispensary that has earned a good reputation in the cannabis industry. With a commitment to providing high-quality products and good customer service, CannaBlossom has become a trusted source for cannabis enthusiasts. Their product selection includes a wide range of cannabis strains, edibles, concentrates, hash, and more, catering to diverse preferences and needs.
PROS
Product quality
Deals
Reliability
CONS
Only one payment method
Delivery times can be quite long depending on where you live
Product availability and stock limitations
💯 WHAT IS THEIR TOP 3 POPULAR PRODUCTS?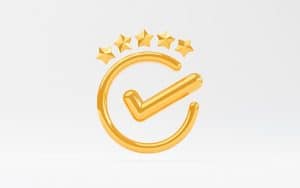 AAA+ HOUSE – PREMIUM SHAKE PRE-ROLLS
AAA+ House – Premium Shake Pre-Rolls are a convenient and affordable option for cannabis enthusiasts looking to enjoy the benefits of pre-rolled joints. These pre-rolls are crafted with premium shake, which consists of small broken cannabis buds and trimmings from top-quality strains. Despite being made from shake, AAA+ House pre-rolls maintain a high level of quality and potency. They offer a balanced and enjoyable smoking experience, combining the flavors and effects of various strains.
TWISTED EXTRACTS – "BLACK CHERRY ZZZ" JELLY BOMB 80MG
Twisted Extracts presents the "Black Cherry ZZZ" Jelly Bomb, an enticing cannabis-infused edible that combines the delicious flavor of black cherries with a relaxing cannabis experience. Each Jelly Bomb contains 80mg of THC, offering a moderate dosage for users seeking a soothing and tranquil effect. The carefully crafted formula ensures consistent potency and accurate dosing, providing a reliable and enjoyable experience every time.
The Hash Oil 1ml Syringe offers a convenient and versatile solution for cannabis enthusiasts seeking a potent and concentrated form of cannabis extract. This syringe contains a rich and viscous hash oil, carefully extracted from premium cannabis strains. With its high THC content, the Hash Oil Syringe provides a potent and powerful experience. The syringe design allows for precise and controlled dosing, making it easy to measure out the desired amount.
🚚 HOW CAN I MAKE A PAYMENT AND WHAT ARE THE ESTIMATED DELIVERY TIMES?

Payment Methods:
Shipping:
Free shipping on orders over $150
$15 sipping fees for orders under $150
Canada Post Xpresspost with tracking number
Discreet and secure packaging
Delivery:
Estimated 2-4 business days from the date shipped to arrive
📝 SPECIFICATIONS
| Specification | Description |
| --- | --- |
| Products | Cannabis flowers, edibles, hash, concentrates, vapes, shrooms |
| Pricing | Competitive pricing with weekly deals and promotions |
| Shipping | Free shipping on orders over $150 with Canada Post Xpresspost |
| Payment Methods | Interac E-transfer |
| Customer Service | Quality customer service with a loyalty rewards program |
💸 WHAT ARE THE DEALS & COUPONS?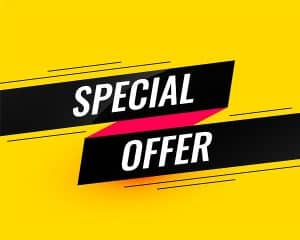 Cannablossom offers a range of deals and promotions that add value to the shopping experience for customers. Their referral program allows customers to earn rewards by referring friends and family to the online dispensary. In addition to their referral program, Cannablossom frequently runs promotions and sales on various products. These limited-time offers provide customers with the opportunity to purchase their favorite cannabis products at discounted prices, allowing for savings and the chance to try new items.
🤔 WHAT IS HIS ALTERNATIVE?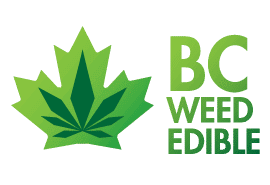 BC Weed Edible is an alternative to CannaBlossom, specializing in a diverse range of cannabis-infused edibles, flowers, vapes, concentrates, and mushrooms. Their extensive product selection caters to the varied preferences of cannabis enthusiasts, offering a wide array of options to choose from. With a focus on quality and variety, BC Weed Edible provides a compelling alternative for those seeking a diverse and flavorful cannabis experience.
☑️ OVERALL EXPERIENCE AND FINAL VERDICT
CannaBlossom offers a convenient and reliable option for consumers looking to purchase cannabis products online. Their wide selection of quality products, competitive pricing, and quality customer service make them a trustworthy dispensary. However, their limited payment options and lack of same-day delivery may be a drawback for some customers.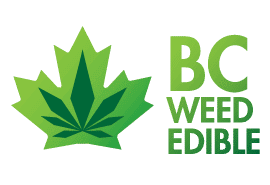 Get $20 Off Your First Purchase
Join our subscribers to get exclusive updates, articles, deals, and more sent directly to your inbox once a week.