Forget about Mike Tyson's Punch-Out! The former heavyweight champion is getting into the cannabis edibles business with his new brand, Mike Bites. These THC gummies will be available in California dispensaries in mid-march 2022. Tyson has been a longtime supporter of cannabis, and he even has his own line of cannabis products called Tyson Ranch.
As you may have guessed, these new cannabis edibles are shaped like ears but lack a portion of the edible entirely, this is in reference to Tyson's boxing bout in which he took a bite out of Evander Holyfield's ear.
Some of the new "Mike Bites" are also being dubbed "Holy Ears," and they're already receiving high evaluations from people who've had a chance to try them, with one describing them as not only delicious but also efficient. Each bag of mike bites include 10 gummies of each 10mg THC for a total of 100mg of THC.
What is Mike Tyson's motivation for selling Cannabis Edibles?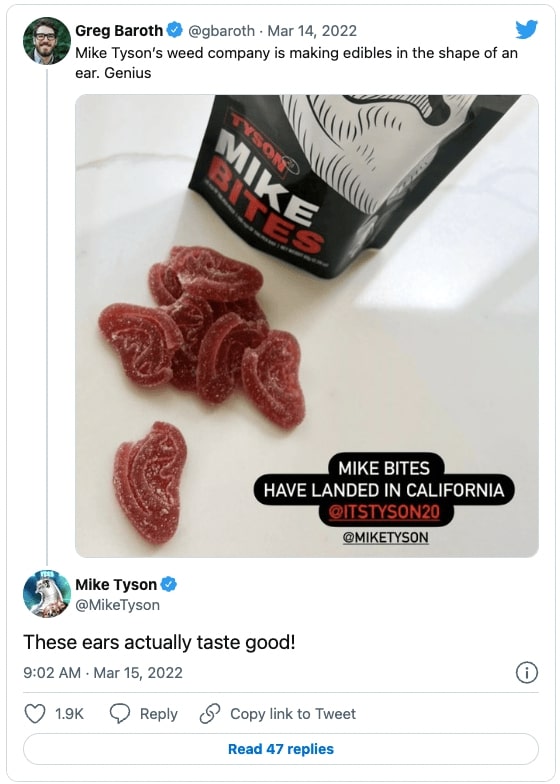 The answer is both personal and professional. Tyson has spoken openly about his struggles with addiction and mental health, stating that cannabis has helped him immensely. He's even gone as far as to say that marijuana saved his life. In addition to the therapeutic benefits that cannabis provides, the edibles market is currently booming.
Tyson is following in the footsteps of other celebrities who have created their own cannabis-related items and brands. In 2015, rap artist Snoop Dogg released "Leafs by Snoop," a branded line of marijuana goods. Similarly, in 2019, hip-hop artist Drake revealed he was partnering with a Canadian cannabis firm to start up an edible company.
Mike has also branched out into the Cannabis sector over time. Mike's 418-acre cannabis-themed resort is just one of his many ventures in the industry. He plans to establish a "Tyson University" dedicated to educating people about growing marijuana and hemp cultivation, which will be opened in the near future.
Is it possible to get the "Mike Bites" Edibles in Canada?
Mike Bites' will be marketed in California this week, starting from March 17, according to a recent interview with Yahoo! Finance. You can bet that when they start shipping them up north, Canadians will be able to get them in our edibles on BC Weed Edible as soon as they begin. Check out our newest edibles product offerings below, we'll have the Mike Tyson Edibles on hand as soon as they arrive in Canada!
BC Weed Edible offers competitive pricing and free shipping on orders over $99. As a result, they are a popular choice for those looking for quality edibles at a reasonable price. Get $20 Off your first order with the coupon FIRST20. Point System and Refer a friend available! Save big with our Deals and offers!
Get notified when Mike Bites Arrive in Canada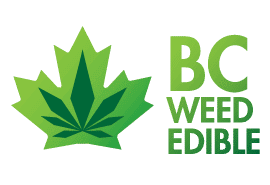 Get $20 Off Your First Purchase
Join our subscribers to get exclusive updates, articles, deals, and more sent directly to your inbox once a week.