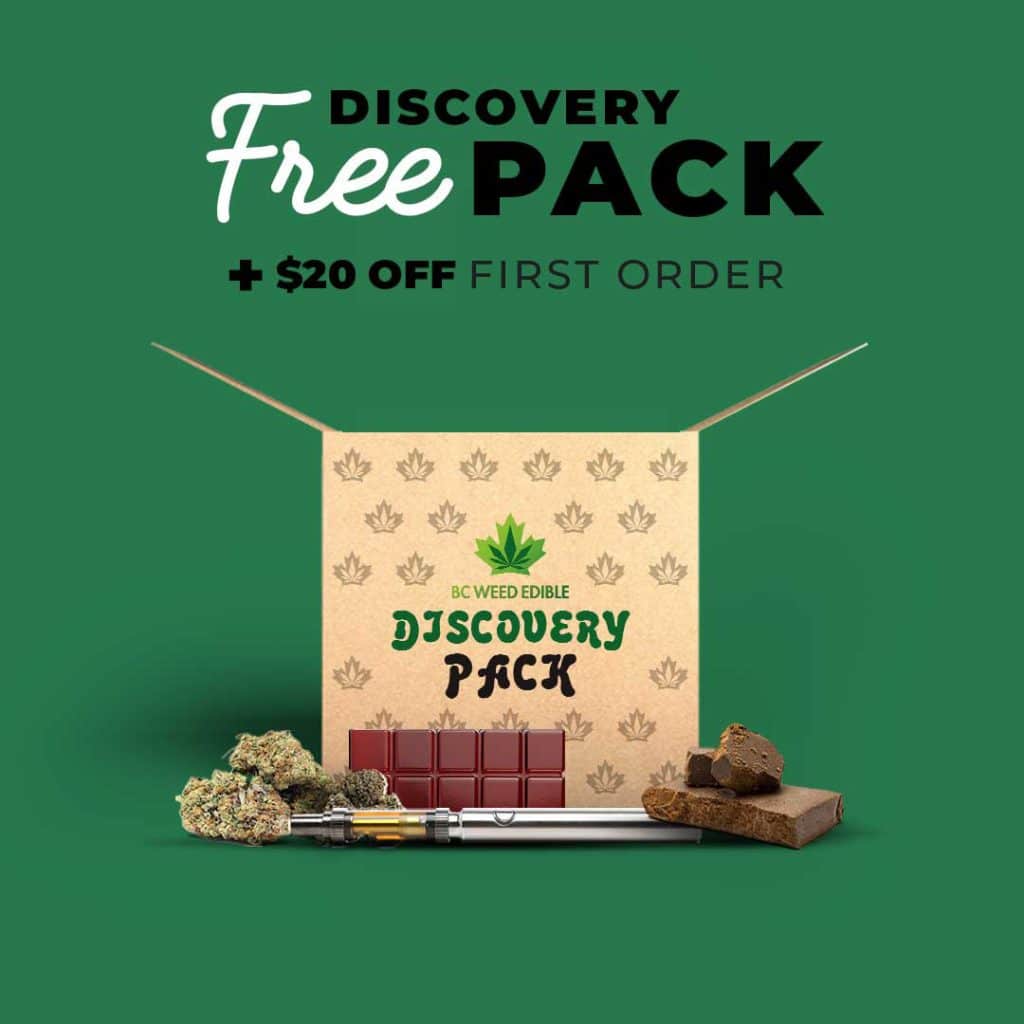 Sign up & Get $99 of Products + $20 Off Your Order
At BC Weed Edible we are pretty confident that if you like the products we will see you again! We'd like your feedback and if you're happy with your products, we'd like you to spread the word. That's it!
WHAT IS IN THIS PACK?
THC Vape Cartridges 1gram
20mg THC Gummies (10x20mg)
AAA+ Wedding Cake (7 grams)
Moroccan Hash (1gram)
HOW TO GET THE DEAL?
Be a member of The Pot Advisor to sign up below
Check your email inbox to get the coupon
Redeem the code on the cart page ($199+ order / if less you will get single gift)
Note: Once code redeemed the free welcome pack + $20 Off will be added into your first order
VOTED BEST ONLINE DISPENSARY
find below some of the most recent reviews left by our customers and they speak for themselves!