Online cannabis dispensaries are becoming more popular due to their convenience and accessibility. Weed Smart is an online dispensary that offers a wide variety of products for customers. In this review, we will explore the business, product offerings, and services of Weed Smart.

BUSINESS INFORMATION
Weed Smart is a reputable online cannabis dispensary that caters to the needs of cannabis enthusiasts. They offer a wide selection of high-quality cannabis products, including flowers, edibles, concentrates, CBD, and more. With a commitment to customer satisfaction, Weed Smart provides a seamless and secure online shopping experience.
PROS
Product quality
Product variety
Special offers
CONS
Only one payment method
No return
Available only in Canada
💯 WHAT IS THEIR TOP 3 POPULAR PRODUCTS?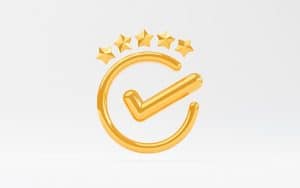 1 OUNCE FIRE PREMIUM BUNDLES
1 Ounce Fire Premium Bundles are an exceptional offering for cannabis enthusiasts seeking high-quality and diverse strains in a convenient package. These bundles consist of carefully selected premium cannabis strains, each with its own unique characteristics and effects. With a generous quantity of 1 ounce (28 grams), these bundles provide a substantial amount of top-grade cannabis for an enjoyable and extended experience.
Disposable vape pens are a convenient and user-friendly option for cannabis enthusiasts who prefer vaping. These compact and portable devices come pre-filled with cannabis oil or concentrate and are designed for single-use. With no need for charging or refilling, disposable vape pens offer a hassle-free and discreet vaping experience. They are typically activated by inhaling, eliminating the need for buttons or complicated settings.
House Kush Strain is an exclusive, clone-only indica dominant hybrid available at a dispensary in Pacific Beach, California. This rare strain is a local favorite and is descended from OG Kush, grown using organic methods in a greenhouse. With a high THC level averaging between 18-23%, House Kush delivers a powerful and long-lasting experience that may be overwhelming for inexperienced users.
🚚 HOW CAN I MAKE A PAYMENT AND WHAT ARE THE ESTIMATED DELIVERY TIMES?

Payment Methods:
Interac E-transfer is the only accepted payment method
Shipping:
Weed Smart offers Canada-wide shipping
Shipping is free on orders over $99
$20 shipping fee for orders under $99
All packages are discreetly and safely packaged
Orders are shipped within 24-48 hours of payment confirmation
Delivery:
Estimated delivery times are 1-3 business days
Shipping times may vary depending on your location and demand
Customers will receive a tracking number via email once their order is shipped
📝 SPECIFICATIONS
| Specifications | Details |
| --- | --- |
| Products | Flowers, edibles, concentrates, vape, CBD, accessories, mushrooms |
| Payment methods | Interac E-transfer |
| Delivery range | Canada-wide |
| Shipping fee | Free on orders over $99 |
| Product return | No return |
💸 WHAT ARE THE DEALS & COUPONS?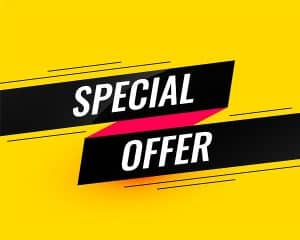 Weed Smart offers a variety of enticing deals to enhance the shopping experience for cannabis enthusiasts. Their bundle deals allow customers to enjoy a curated selection of cannabis products at a discounted price, providing a convenient way to explore different strains and products. In addition, Weed Smart frequently runs promotions where customers can take advantage of special offers and discounts on specific items or categories.
🤔 WHAT IS HIS ALTERNATIVE?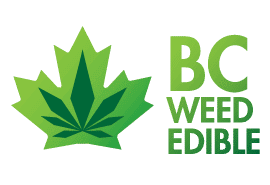 BC Weed Edible provides a compelling alternative to CannaBlossom, focusing on a diverse selection of cannabis-infused edibles, flowers, vapes, concentrates, and mushrooms. Their extensive range of products caters to the varied preferences of cannabis enthusiasts, ensuring there is something for everyone. With a strong emphasis on quality and variety, BC Weed Edible is a great choice for those seeking a flavorful and diverse cannabis experience.
☑️ OVERALL EXPERIENCE AND FINAL VERDICT
Overall, Weed Smart is a reliable and customer-oriented online dispensary that offers a wide variety of good products and services. Their website is easy to use, and their customer service is helpful and responsive. However, their payment options are limited, and they are only available in Canada. Our final verdict is that Weed Smart is a great option for customers looking for a trustworthy and efficient online dispensary in Canada.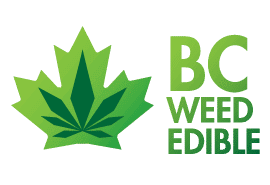 Get $20 Off Your First Purchase
Join our subscribers to get exclusive updates, articles, deals, and more sent directly to your inbox once a week.