It is natural that sometimes we feel pain, anxiety, stress, depression, tiredness, and so on.  No doubt, cannabis-infused edibles have been doing a marvellous job since they came onto the scene. But let me ask you, do you know the best brands for top-notch edibles and which can, in real terms, help you resolve your issues?
You probably heard of Twisted Extracts Edibles, a new but highly rated company that makes edibles. Twisted Extracts is known for making different kinds of weed edibles and high-quality cannabis oil that meet modern standards.
Suppose you are still confused about whether you need to buy from Twisted Extracts. After reading our full review of Twisted extract edibles, you will have ample reasons for whether you need to buy edibles from Twisted Extracts and what their positives and negatives are. So, without further delay, let us explore this tough time giving Twisted Extracts Edibles.
Lab Test & Consistency
70%
PROS
Affordable
Ideal solution for relieving stress, reducing pain.
Products are tested in certified labs, so you know you are consuming the right product
Six different flavours
Sativa & Indica variations available
CONS
No vegan options
Artificial colourants & flavours
Only available through Mail Order Marijuana websites in Canada
Overdosage can lead to adverse health complications.
Intro: Twisted Extracts Edibles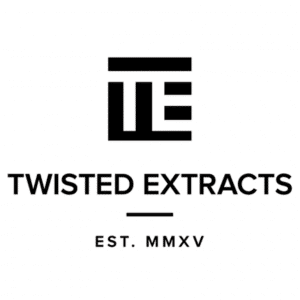 Twisted Extracts began manufacturing cannabis edibles in 2015. Their operations are based in Canada, and you can avail their cannabis-infused edibles through the mail-order marijuana websites with special discounts.
Since its inception, they have focused on enhancing their customers' lives. Twisted Extracts' only mission is to bring ease and comfort to people's lives by offering them top-notch edibles containing a maximum proportion of THC/CBD. These herbs are famous for relieving stress, reducing tension, decreasing anxiety, and getting out of trauma.
Moreover, Twisted Extracts edibles work with rehabilitation organizations and therapeutic centers that play a significant role in bringing derailed lives back on track by offering them high-quality, yummy cannabis-infused edibles.
What products have Twisted Extracts?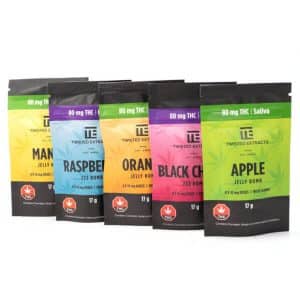 Twisted Extracts, famous for edibles, is not their only product line. They are fulfilling different kinds of needs of people by offering high-quality products.
Some of their products are:
80mg Sativa gummies come in two different fruit flavors. Each pack comes with eight pieces, and each piece contains 10mg of THC.
500mg THC gummies come in two different flavors. Each box comes with ten pieces, and each piece contains 50mg of THC.
100mg THC gummies come in two different fruit flavors. Each pack comes with ten pieces, and each piece contains 10mg of THC.
80mg Indica gummies comes in two different flavors. Each pack comes with eight pieces, and each piece contains 10mg of THC.
500mg CBD gummies comes in four different flavors. Each pack comes with ten pieces, and each piece contains 50mg of CBD.
Our Top 3 Twisted Extract's edibles
Twisted Extracts, the highly rated edibles provider, has different offerings. Among these offerings, I have picked the best one. So, let us explore how they can fulfil your needs.
500mg THC gummies: Jelly Bites Fruit Gummies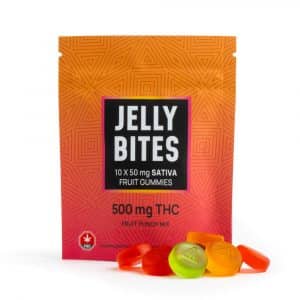 My first top pick is Jelly Bites 500mg THC gummies. They are small, and you can even consume them on the go. Health experts recommend them for relieving stress, anxiety, pain, and appetite disorders.
Each of the 10 jelly bites contain a highly effective measured amount 50mg THC, making it easy for you to control its dosage. Moreover, it has indica and saliva effects, and you can choose according to your choice. These tiny bites are perfect, and their incredible effects are enough to help you resolve your health-related problems.
80mg Indica gummies: Black Jerry ZZZ Bombs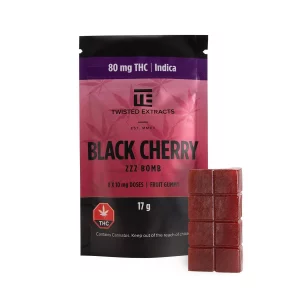 My second favourite pick is Black Jerry ZZZ Bombs, which offer a sweet and chewy treat. Each pack contains eight Twisted Extracts Edibles pieces, each with 10mg of Indica gummies. Their gummies are made of organic Indica extracts, which are entirely natural.
These Twisted Extracts gummies are ideal for relieving pain, sleep disorders, and anxiety. After eating them, you will experience a peaceful sleep and be calm and relaxed.
500mg CBD gummies: Jelly Bites Sativa Fruit Gummies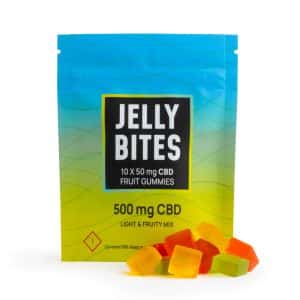 My third and last pick is Jelly Bites CBD Fruit Gummies. Each piece contains 50mg of THC-free CBD gummies in each piece. These Twisted Extracts jelly bites are enough to relieve pain, inflammation, and anxiety.
You will feel the difference after eating them regularly and according to dosage. If you want to enjoy a treat that won't get you high before bed, look no further than Twisted Extract jelly bites CBD gummies and start enjoying your life.
Specifications
| | |
| --- | --- |
| Name | Twisted Extracts Edibles |
| Business Type | Edible & Extract Brand |
| Product Type | Jelly bites, Jelly bombs, Oil drops, Cara-melts |
| Distribution | Canada via Online Dispensaries |
| Delivery Time | Xpress Post Canada 2 business days |
| Phenotype | Sativa & Indica |
| Strenghts | 10mg, 50mg both THC & CBD |
| Flavours | Over 10 flavours in total |
Twisted Extracts Edible Alternatives
Twisted Extracts is not the only option for purchasing edibles; numerous other brands are also manufacturing and selling such edibles. Therefore, if you are looking for alternatives, read further.
Shatter Bars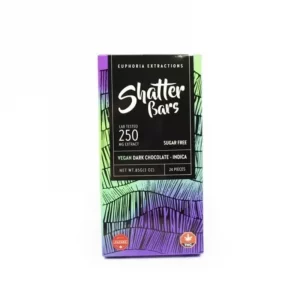 If you are fond of eating chocolates, this brand is an ideal choice. The recipes for their shatter bars are all different, and each one has a rich, delicious taste.
If you want to overcome anxiety and depression-related problems in a natural but preferred way, try shatter bars. Each bar of chocolate improves the body's mood and enhances its energy level, while cannabis relieves stress and pain. Therefore, buy Shatter Bars edibles now and resolve your problem according to your taste.
Boost Edibles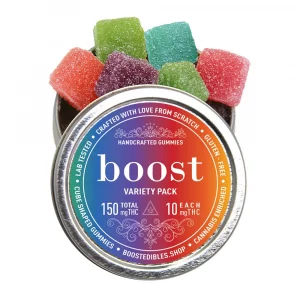 If you want to boost your mood and inculcate creativity in your work, then you are reading the right words. Boost Edibles' only mission is to bring potency, purity, and quality through THC- or CBD-infused edibles. They make their edibles by following the current sophisticated standards. When it comes to the ingredients, they use the finest ingredients in their edibles that have been laboratory tested.
If you want to enjoy them on your own or share them with your friends, Boost Edibles has got you covered. So, order them now, and enjoy your day!
Final Verdict
Twisted Extracts, which is a Canada-based edibles-making brand, started making edibles in 2015. Since its inception, they have provided value to their customers by offering the highest standards of edibles.
I personally use edibles from this brand. Twisted Extracts is doing an excellent job, and they are a valuable addition to the edibles industry. Their edible-making methods are superior and follow the narrower criteria for ensuring modern standards. I suggest you order them now with a special discount, or you may find them out of stock soon. Buy it now and resolve all of your health-related problems.
What is our opinion about Twisted Extracts?
I hope you liked this detailed review and decided to order some packs of Twisted Extracts Edibles. We'd love to hear what you think about Twisted Extracts Edibles and what your favourite edible is in the comments.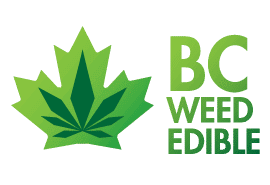 Get $20 Off Your First Purchase
Join our subscribers to get exclusive updates, articles, deals, and more sent directly to your inbox once a week.