With the legalization of cannabis in many countries, online dispensaries have become a popular way for customers to purchase high-quality cannabis products. Low Price Bud is a Canadian-based online dispensary that offers a wide variety of cannabis products to customers across Canada. This review will provide an overview of Low Price Bud, including their business information, product offerings, payment and shipping options, as well as any deals or promotions they may offer.

BUSINESS INFORMATION
Low Price Bud is an online cannabis dispensary that operates out of Vancouver, British Columbia, Canada. Their website URL is www.LowPriceBud.co. The company prides itself on offering high-quality cannabis products at affordable prices to all customers. They offer a wide range of products, including flower, concentrates, edibles, and vapes, all sourced from reputable and trusted suppliers. Low Price Bud is committed to providing their customers with a safe and secure shopping experience.
Shipping and delivery
80%
PROS
Large variety
Product quality
Tamper-proof and smell-proof packaging
CONS
Delivery times can be quite long depending on where you live
Availability challenges
Lack of premium options
💯 WHAT IS THEIR TOP 3 POPULAR PRODUCTS?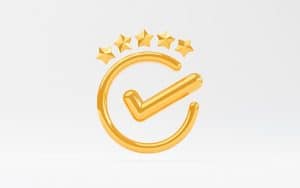 So High Extracts Premium Shatter – Alaskan Thunder Fuck
So High Extracts Premium Shatter – Alaskan Thunder Fuck is a remarkable cannabis concentrate that delivers a potent and exhilarating experience. Derived from the Alaskan Thunder Fuck strain, this premium shatter showcases the strain's renowned characteristics in a concentrated form. Known for its intense cerebral effects and uplifting euphoria, Alaskan Thunder Fuck offers a stimulating and energizing high.
Pre-rolls are ready-to-smoke cannabis joints that have been conveniently rolled for immediate use. These pre-rolled joints offer a convenient and hassle-free way to enjoy cannabis without the need for rolling papers or the skills to roll a joint. They are typically filled with ground cannabis flower, carefully curated strains, or a combination of strains, providing users with a consistent and enjoyable smoking experience.
Twisted Extracts Blue Raspberry ZZZ Bomb 80mg THC Indica
Twisted Extracts Blue Raspberry ZZZ Bomb is an indica-dominant cannabis edible that packs a delightful punch. Infused with 80mg of THC, this ZZZ Bomb offers a potent and relaxing experience. The blue raspberry flavor adds a sweet and tangy twist to the treat, making it a tasty choice for cannabis enthusiasts. Designed to help promote deep relaxation and a restful night's sleep, this edible is perfect for those seeking a calming and tranquil effect.
🚚 HOW CAN I MAKE A PAYMENT AND WHAT ARE THE ESTIMATED DELIVERY TIMES?

Payment Methods:
Shipping:
Ships within Canada only
Free shipping on orders over $150 CAD
Discreet packaging for customer privacy
Delivery:
2-3 business day delivery (estimated)
Customers can track their shipments through Low Price Bud's website
No signature required for delivery
📝 SPECIFICATIONS
| Specification | Details |
| --- | --- |
| Products | Flower, concentrates, edibles, CBD, vapes, oils, mushrooms, pet heath, accessories |
| Shipping | Canada Post |
| Free Shipping | Orders over $150 CAD |
| Return Policy | Satisfaction guarantee |
| Payment Options | Interac e-transfer |
| Location | British Columbia, Canada |
| Customer Service | Email, live chat |
💸 WHAT ARE THE DEALS & COUPONS?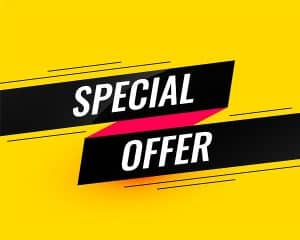 Low Price Bud offers a range of enticing deals to provide customers with even more value for their money. Their bundle deals are an excellent way to stock up on multiple products at discounted prices. These thoughtfully curated bundles combine different cannabis strains, edibles, concentrates, or other products, allowing customers to explore a variety of options and save money in the process. Additionally, Low Price Bud also offers weekly deals that feature select products available at reduced prices for a limited time. These weekly deals provide an opportunity for customers to try new strains or products while enjoying significant savings.
🤔 WHAT IS HIS ALTERNATIVE?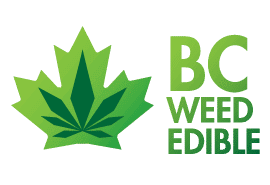 BC Weed Edible, one of Low Price Bud's competitors, is a cannabis company that specializes in a wide range of cannabis-infused edibles and other related products such as flowers, vapes, concentrates, and mushrooms. While both companies offer a diverse selection of products, BC Weed Edible places particular emphasis on its selection of edibles. Customers can indulge in BC Weed Edible's assortment of gourmet chocolates, tempting gummies, and more, as the company takes pride in providing a diverse range of high-quality treats that are sure to satisfy cravings and enhance the cannabis experience.
☑️ OVERALL EXPERIENCE AND FINAL VERDICT
Low Price Bud is a reputable and customer-focused cannabis company that prioritizes affordability without compromising quality. They are dedicated to providing a wide selection of cannabis products at competitive prices, making them an ideal choice for budget-conscious consumers. With a diverse range of strains, edibles, concentrates, and more, Low Price Bud ensures there is something for everyone. Their commitment to customer satisfaction is evident through their bundle deals and weekly specials, offering additional savings and opportunities to explore new products. While their emphasis is on affordability, they strive to maintain high standards of product quality, ensuring a satisfying and enjoyable cannabis experience.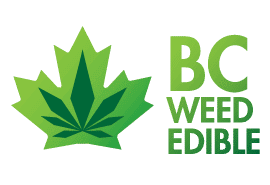 Get $20 Off Your First Purchase
Join our subscribers to get exclusive updates, articles, deals, and more sent directly to your inbox once a week.