As cannabis is becoming more widely accepted and legal in many countries, the demand for online dispensaries is on the rise. Cheebas is one of the popular online dispensaries in Canada, offering a wide variety of high-quality cannabis products to customers across the country. This review will provide an overview of Cheebas, including their business information, product offerings, payment, and shipping options, as well as any deals or promotions they may offer.

BUSINESS INFORMATION
Cheebas is an online cannabis dispensary based in British Columbia, Canada. Their website URL is www.cheebas.ga. The company has been in operation since 2016 and they pride themselves on providing top-quality cannabis products to their customers. They offer a wide range of products, including flowers, concentrates, edibles, and topicals. Cheebas is committed to providing their customers with a safe and secure shopping experience, with discreet shipping and a satisfaction guarantee policy.
Shipping and delivery
70%
PROS
Wide variety of products to choose from
Fast service
Discretion
CONS
No a lot of discount codes
Delivery times can be quite long depending on where you live
Website design and user experience
💯 WHAT IS THEIR TOP 3 POPULAR PRODUCTS?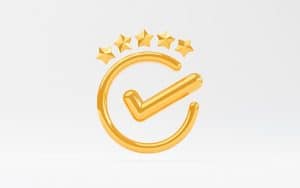 The 1 oz WEED BLOWOUT product is a specially discounted offer for purchasing one ounce of marijuana. This product provides customers with a significant quantity of cannabis at a reduced price, making it an attractive option for individuals looking to stock up on their supply. With this offer, customers can enjoy a larger amount of high-quality marijuana while also saving money.
Bliss PARTY Mix 375mg Gummies
Bliss PARTY Mix 375mg Gummies are a delightful and enticing edible product that offers a fun and flavorful experience. These gummies are infused with 375mg of THC, providing a potent cannabis experience for consumers. The PARTY Mix variety adds an extra touch of excitement, featuring an assortment of flavors and shapes that make them perfect for sharing at social gatherings or enjoying individually.
4g Watermelon Haze Budder
4g Watermelon Haze Budder is a concentrated cannabis extract known for its exceptional quality and distinct watermelon flavor profile. This particular budder is derived from the Watermelon Haze strain, renowned for its uplifting and energizing effects. The 4g quantity ensures a substantial amount of this potent concentrate, allowing enthusiasts to experience its concentrated potency over an extended period.
🚚 HOW CAN I MAKE A PAYMENT AND WHAT ARE THE ESTIMATED DELIVERY TIMES?

Payment Methods:
Shipping:
Canada Post Express shipping
Discreet packaging for customer privacy
Delivery:
Ships within Canada
Satisfaction guarantee policy for returns
📝 SPECIFICATIONS
| Specification | Details |
| --- | --- |
| Products | Dried flower, concentrates, edibles, hash, topicals, vapes, CBD, capsules oils, prerolls |
| Minimum Order | None |
| Shipping | Canada Post Express |
| Return Policy | Satisfaction guarantee |
| Payment Options | Interac e-transfer |
| Location | British Columbia, Canada |
| Customer Service | Live chat, email |
💸 WHAT ARE THE DEALS & COUPONS?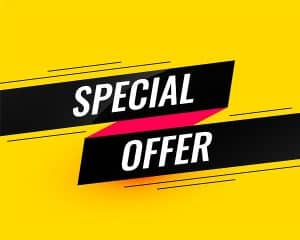 Cheebas prefers to frequently run big sales over having discount codes. This way, Cheebas offers a better savings to the customer. Sale items are based on a variety of factors such as inventory on hand and any volume discount Cheebas gets from the manufacturer or cultivator. Cheebas strives to have most sales contain a wide variety of items from the site so there is something for everyone.
🤔 WHAT IS HIS ALTERNATIVE?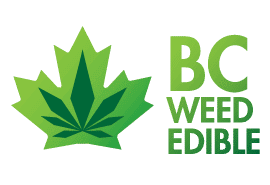 BC Weed Edible, one of Cheebas' competitors, is a cannabis company that specializes in a wide range of cannabis-infused edibles and other related products such as flowers, vapes, concentrates, and mushrooms. While both companies offer a diverse selection of products, BC Weed Edible places particular emphasis on its selection of edibles. Customers can indulge in BC Weed Edible's assortment of gourmet chocolates, tempting gummies, and more, as the company takes pride in providing a diverse range of high-quality treats that are sure to satisfy cravings and enhance the cannabis experience.
☑️ OVERALL EXPERIENCE AND FINAL VERDICT
Overall, Cheebas is a reputable online cannabis dispensary that provides high-quality products to their customers. While their shipping and delivery times could be improved, they offer a wide variety of products, multiple payment options, and excellent customer service. Their frequent deals and promotions also make them a great option for customers looking to save money on their purchases.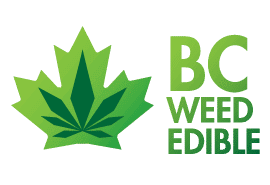 Get $20 Off Your First Purchase
Join our subscribers to get exclusive updates, articles, deals, and more sent directly to your inbox once a week.