If you're looking for a marijuana edible in Canada that will knock your socks off, look no further than Buudabomb. They are among the leading edibles brands in Canada, and their products are known for their quality and potency. It offers THC-infused products, including gummies and chocolate bars. Their products are made with high-quality ingredients and contain a dose of THC for everyone.
These guys know how to make an impression. With a powerful and long-lasting high, Buudabomb edibles are some of the best on the market. In this business review we will check why Buudabomb Edibles so special? Let's take a closer look at what these edibles have to offer.
Lab Test & Consistency
70%
PROS
Exotic and original flavours
Variety of Potencies
Great marketing and packaging
Affordable
Vegan options available
CONS
Only Gummies and Chocolate Bars available
No Sativa or Indica variations
Gummy can melt
What makes Buudabomb edibles unique?
All of the buudabomb edibles are organic, so you know you're getting a product that is good for you. Buudabomb is dedicated to providing a thoughtful experience to its community through amazing customer service. They make cannabis-infused products and strive to form a trustworthy brand that doesn't compromise on taste. Buudabomb also promotes proper cannabis use for a more thoughtful lifestyle.
What Products are offering Buudabomb?
The different products offered by Buuddabomb come in different labels, which indicate the amount of THC in each product.  The Red Label products have 500 mg of THC, while the Black Label products have 250 mg of THC. The White Label products have 100 mg of THC. Additionally, Buudabomb also offers chocolate bars that are 300mg THC. This chocolate is a great way to enjoy THC's effects. It comes in various flavours and can be enjoyed by anyone.
Our Top 3 Favourite BuudaBomb Edibles
We also have some of our favourites of all these products that BuudaBobmb offers. So, we would love to recommend our top 3 favourite edibles with great flavour and good reviews. We have put together everything about these products, and we think this will help you choose the one that you like the most and would love to use in the future! So, let's start discussing these without wasting any time!
Red Label Fruity Gummies: 500 Mg THC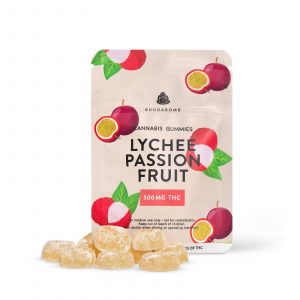 As you know, Buudabomb offers edibles in different packages, and it offers three types of labels according to the THC concentration, one of which is the red label. The red-label Buudabombs are fruity gummies with a 500mg concentration of THC. These gummies are perfect for anyone who wants to experience a strong high. Two flavours in this are Mango and Lychee. This pricing starts at 38.80$ per pack, which has a total of 10 gummies. BC Weed Edible recommends starting with one gummy and waiting for an hour before consuming another.
Black Label Fruity Edibles: 250 Mg THC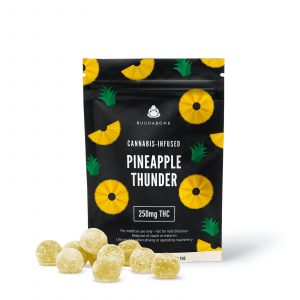 If you are looking for a lower dose of THC, Buudabomb also offers black-label fruity edibles. These edibles have a 250mg concentration of THC and come in four different flavors. The flavors include very berry blitz, apple pie, and peach cobbler. This pricing starts at 26.40$. 250 Mg is still a considerable amount of THC, so you must start with a small portion before consuming more, so you will not need medical help if you're trying it for the 1st time.
White Label: 100 Mg THC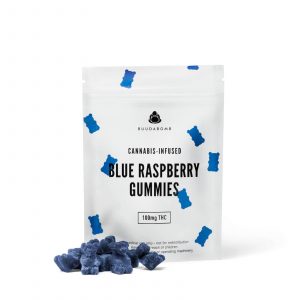 If you are looking for a lower dose of THC, Buudabomb also offers white-label fruity edibles. These edibles have a 100mg concentration of THC and come in four different flavours.
The flavours include strawberry gummies, green apple gummies, mango gummies, and peach gummies. This pricing starts at 13.50$.
Use & Effects of Buudabomb Edibles
Buudabomb offers different THC concentration levels in its products. So, use it according to your body's resistance against these gummies. It is also essential to remember that edibles can take up to two hours to kick in. So, it is essential to be patient and not consume more before the effects have kicked in.
The effects of Buudabomb edibles will depend on the THC concentration level. For example, the most potent product, Buudabomb, offers red-label gummies. These gummies have a 50mg THC per gummies, which is indicated for medical or advanced edible users. The effects of these gummies can be felt for up to eight hours. The high will be intense and may cause couch-lock. The edibles can cause various side effects, such as dry mouth, paranoia, anxiety, and dizziness. To ensure you are taking the right amount of THC, we recommend checking out this Edible Dosage Weight chart by BC Weed Edible.
Where Can I Buy Buudabomb Edibles?
If you want to buy their edibles directly on their website you will need to get a referall from someone.  They will ship via Canada Post and ensure your order arrives quickly and safely. Buudabomb currently ships to all of Canada. Within Ontario, they offer free shipping on orders over $99. For orders under $99, shipping starts at $7.97.
If you want to buy their edibles online you should check out various online dispensaries such as BC Weed Edible. It will be more convenient for you as you don't need to get a referall before hand. Also, you can buy all types of 420 products at the same time and not only their edibles. Get $20 Off your first Order at BC Weed Edible with the code FIRST10.
Specifications
| | |
| --- | --- |
| Name | BuudaBomb |
| Business Type | Edible Brand |
| Product Type | THC Gummies & Chocolate Bars |
| Distribution | Canada |
| Delivery Time | Xpress Post Canada 2 business days |
| Phenotype | Hybrid |
| Strenghts | 100mg, 250mg, 300mg 500mg |
| Flavours | Over 10 flavours in total |
Final Verdict
Buudabomb edibles are a great choice for those looking for a high-quality and potent edible.
Their products are made with organic ingredients and contain a consistent dose of THC, so you can be sure you're getting a quality product starting from 500 Mg as the strongest and 100 Mg as the weakest.
So if you're looking for an enjoyable and relaxing edible experience, check out Buudabomb edibles at BC Weed Edible.
What is our opinion about BuudaBomb?
We'd like to know what is your experience when it comes to BuudaBomb, why do you like them or not? What makes them unique in your opinion? Please share your experience with us in the comment section below so everyone can have accurate expectation about their products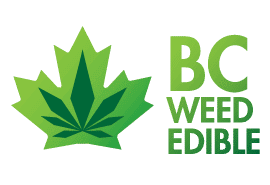 Get $20 Off Your First Purchase
Join our subscribers to get exclusive updates, articles, deals, and more sent directly to your inbox once a week.