If you're searching for a reliable online dispensary that specializes in edibles, then Birch + Fog is an ideal choice. Their wide selection of products ensures that you'll find something to satisfy your needs, with price points to match different budgets. We'll review their prices, products, coupons and more so you can know if this is the right dispensary for you. With helpful customer service staff and a streamlined checkout process, Birch + Fog makes it easy to explore the world of cannabis from the comfort of your own home. Get ready to find out all about Birch + fog!
Who are Birch + Fog?
Birch + Fog also known as Birch and Fog, is a Canadian Mail Order Marijuana service. They only sell edibles, they have a very wide variety of products and brands available. They are well known in Canada and offer really competitive price when it comes to cannabis infused products.
They've been in the industry for many years and they are a great choice for all Canadians that want to elevate their mind with some cannabis treats.
Headquarters: Vancouver, British Columbia, Canada
Website: birchandfog.co
PROS
eTransfer & Credit CardPayment available
Wide variety of edibles
Free delivery from $125 (standard)
ID Verification at checkout
Edible Sets and Bundles are ready to buy
CONS
Express Shipping is not free
Selling edibles only
GST & PST are not included in product price (surprise at the checkout)
Products are expensive compared to other online dispensaries
Loyalty program & Points could be improved
Which Products are available at Birch and Fog?

Birch + Fog offers a wide selection of quality, innovative products to enhance your cannabis experience. Their capsules provide a simple and discreet way to take CBD or THC without the hassle of rolling a joint. Vapes are another popular option, as they allow you to enjoy the benefits of consuming cannabis in an easy and convenient manner. They also carry edibles like chocolate and gummies that provide a delicious way to consume cannabis while avoiding any noxious smoke or odours. You can also find products specifically tailored to treat pain, aid in sleep, or even help your furry friends stay relaxed. If that weren't enough, they've got tinctures for those who want precise dosing. Birch + Fog has something for everyone!
How to pay for your order?
Paying for your order with Birch + Fog couldn't be easier. You can use either an Etransfer or a Credit Card, both of which are securely encrypted to protect your information. Additionally, you'll be asked to verify your ID upon checkout to ensure that the order is being placed by an authorized user. Rest assured that your payment and personal information will always remain safe and confidential when shopping with Birch + Fog.
What are the delivery Times?
When shopping with Birch + Fog, you'll benefit from their standard shipping option absolutely free of charge for orders above $125. This means that your order will arrive within 4-5 business days. If you're in a hurry and need your products sooner, you can always opt for Xpress Post shipping – just keep in mind that there's an extra $15 fee associated with this faster delivery method. So choose the option that works best for you, and enjoy your Birch + Fog products soon!
What are the best sellers at Birch + Fog?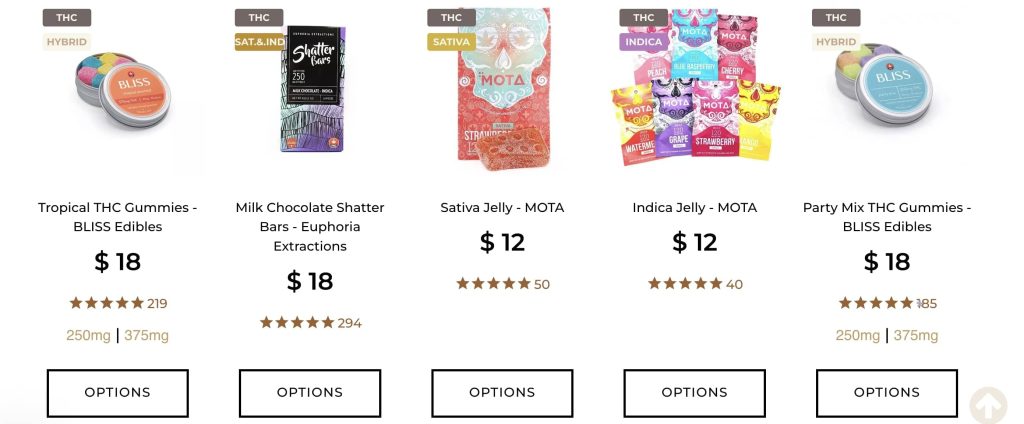 Birch + Fog offers some of the most popular cannabis products on the market today, including THC gummies from Bliss (similar as Boost), which come in 250mg and 375mg dosages from $18 only. If you're looking for something a bit sweeter and more indulgent, try their Shatter Bars THC chocolate bars at just $18 each – you won't be disappointed! And don't forget to check out their Mota THC gummies from $12 as well. No matter what your preference is, Birch + Fog has something for everyone. Shop now and enjoy!
Basically their best sellers are the edibles that comes from the best edibles brands in Canada. If you want to try brands that are less known they also have plenty of choices for you.
Which are Birch + Fog Top Competitors?
When it comes to shopping for cannabis products, Birch + Fog stands out as one of the best choices available. But they're not the only game in town:
BC Weed Edible, carry all types of cannabis products and offer 100% artisanal & vegan edibles,
Get Magnolia,
and Creator's Choice offer some of the most diverse and comprehensive selections of high-quality cannabis products anywhere.
All three of these companies provide quality edibles that keep customers coming back, making them some of Birch + Fog toughest competition. Whether you prefer edibles, tinctures, pre-rolls or concentrates – all three have something for everyone. For unbeatable selection and quality, we recommend that you check BC Weed Edible.
Birch + Fog Best Alternative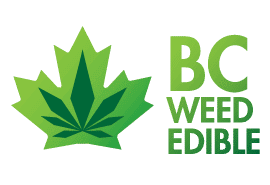 BC Weed Edible is an online dispensary based out of Canada that specializes in products related to edibles, concentrates and THC vape pens. They offer free delivery with orders over $99, as well as free gifts and rewards points. For those looking for a reliable alternative to the popular Mohawk Medibles, then BC Weed Edible is your best bet. They provide superior customer service and ensure their customers receive premium quality products at the most affordable prices. Plus, they offer unbeatable customer loyalty rewards that make sure you keep getting more value every time you shop with them. With all these benefits, it's no wonder why BC Weed Edible is becoming one of the go-to dispensaries in Canada!
Dispensary Info
| | |
| --- | --- |
| Name | Birch + Fog |
| Business Type | Online Dispensaries |
| Product Type | Edibles |
| Distribution | Canada |
| Delivery Time | Standard Post Canada 3-4 business days |
| Free Delivery | From $125 |
| Based in | BC |
| Retail License | No |
Birch + Fog Coupons & Deals
We've searched the internet for you and found the best deals for Birch + Fog. Just as any other eCommerce websites they have a few ways to help you saving your bucks.
$15 Off First Order: use the code BIRCHPLEASE
$15 Off Your Order: use the code AWFULPARK
Refer a friend: once you are a client you can refer friends, give and get $15!
While we couldn't find much more deals at Birch + Fog that should be enough to keep you busy for your first purchases with them!
Conclusion
In conclusion, Birch + Fog is a great option for cannabis edibles in Canada. They provide a wide selection of high-quality products, and their prices are some of the most competitive around. Whether you prefer vapes, tinctures or edibles – Birch + Fog has something for everyone.
While Birch + Fog has many advantages when it comes to cannabis edibles in Canada, one of the cons is their lack of a loyalty program. While this may be a minor issue for some customers, for those who are looking for rewards or discounts for repeat purchases, this could be a drawback. Another cons of Birch + Fog is that they only offer edibles, and not other forms of cannabis like pre-rolls, concentrates or tinctures. For those looking for a more comprehensive selection of cannabis products, there are many other options available in Canada.
If you want to try another Online Dispensary that is specialized in Edibles and offers all types of cannabis products a well as a solid loyalty program we recommend that you check out BC Weed Edible! Try them and get $20 Off your first order with the coupon FIRST20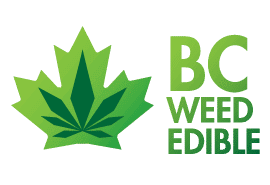 Get $20 Off Your First Purchase
Join our subscribers to get exclusive updates, articles, deals, and more sent directly to your inbox once a week.